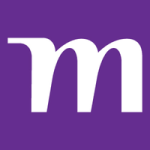 Emirates
Job Purpose
Technology Apprenticeship works in a supported learning environment to develop a breadth of skills, competencies and knowledge required to work in an operational or enterprise technology roles at the end of the apprenticeship. Apply learning via on job training by contributing to project and /or department tasks and goals.
Qualifications & Experience
Information Technology. Other: No Work Experience
Degree or Honours (12+3 or equivalent):
Minimum Bachelor's level qualification in a related field (preferably IT).
Experience: No experience required. Preferrably background on Information Technology.
Knowledge/ skills:
– High level understanding of technology.
– High level understanding of aviation, travel or tourism industry.
Salary & Benefits
Join us in Dubai and enjoy an attractive tax-free salary and travel benefits that are exclusive to our industry, including discounts on flights and hotels stays around the world. You can find out more information about our employee benefits in the Working Here section of our website www.emirates.com/careers. Further information on what's it like to live and work in our cosmopolitan home city, can be found in the Dubai Lifestyle section.