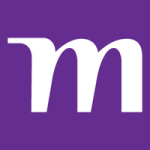 AECOM
Job Summary
The Bid Studio Lead, as part of the major pursuits bid studio team, will lead the preparation of winning bids for major and strategic pursuits in the Middle East region, ultimately contributing to business growth with our most important clients. They will lead the execution of major bids independently working with stakeholders across all business lines and support services, and assign workload to the Bid Studio team.
The Bid Studio Lead manages a team of work winners and leads the execution of the bid, developing requirements from client intelligence and issued bid documents. He/she will manage the bid program, agree key deliverables, manage inputs from Subject Matter Experts, plan and edit answers, and drive progress through to successful submission. The Bid Studio lead and Bid Managers are responsible for working collaboratively with technical leads and the strategy and growth group.
The Bid Studio Lead will be involved in all steps from capture management and win strategy development, through the Pre-Qualification Questionnaire (PQQ) and proposal submission to interview/presentation preparation and debrief sessions. He/she will provide consistency through the process, responsible for sharing lessons learnt and driving continuous improvement in our process and bidding efforts. The Bid Studio Lead will be the main point of contact for bids that he/she leads and will work in partnership with the bid team to deliver winning bids.
Responsibilities:
Developing and managing the bid/PQQ/ITT program and progress
Execution of bid submission documents
Facilitating workshops/ planning meetings including working with key proposal contributors to establish a clear win strategy and develop storyboard content
Managing the compliance and managing reviews of the quality and technical content
Liaison with commercial bid team to align all submission aspects
Promoting the effective use of AECOM's work-winning processes and tools
Research and use of existing internal & external data sources in bids
Managing and maintaining all bid documents and sending them to the appropriate functions for response/review/signature in accordance with the bid program
Answer planning, copy writing and editing
Writing guidance for technical writers
Coordination with creative team for graphics
Workload management and prioritisation for bid studio team
Minimum Requirements
Specific Skills Required
The candidate needs to be an ambassador for the Bid Studio and our approach to winning major projects.
The ideal candidate will have 9+ years experience in an engineering consultancy or construction bidding environment, and a track record of winning major bids. As people, behaviors and cultural side of the role are important we would also consider candidates with the transferrable skills and experiences to thrive in the role.
A strong communicator with a flexible range of communication styles.
Able to evaluate, monitor and present ideas and data.
Analytical with solid organisational skills, scheduling and prioritising activities.
Welcomes and responds positively to change.
Practical, pro-active and keen to show initiative.
Collaborative and inclusive personal style – able to build a network of internal contacts to share knowledge and best practice.
Strong problem-solving skills.
Able to lead a team, creating and sustaining inspiration, energy and focus.
Demonstrates flexibility and strong multi-tasking.
Comfortable and effective when working across all levels of an organisation, from apprentice through to director.
Drives and contributes to key decisions.
Flexible and able approach to working across a range of locations and bid timeframes.
Preferred Qualifications
Bachelor's Degree Level Qualification or higher in a related field (mandatory)
Member of one of more professional organisations an asset (e.g. Association of Proposal Management Professionals)
Proficiency in Microsoft Word, Excel and PowerPoint
Proficiency in InDesign and other Adobe suite programs is an asset
What We Offer
We will give you the flexibility you need to do your best work with hybrid work options. Whether you're working from an AECOM office, remote location or at a client site, you will be working in a dynamic environment where your integrity, entrepreneurial spirit and pioneering mindset are championed. You will help us foster a culture of equity, diversity and inclusion – a safe and respectful workplace, where we invite everyone to bring their whole selves to work using their unique talents, backgrounds and expertise to create transformational outcomes for our clients. We will encourage you to grow and develop your career with us through our technical and professional development programs and diverse career opportunities. We believe in leadership at all levels. No matter where you sit in the organization you can make a lasting impact on the projects you work on, the teams and committees you join and our business. We offer competitive pay and benefits, well-being programs to support you and your family, and the development resources you need to advance your career. When you join us, you will connect and collaborate with a global network of experts – planners, designers, engineers, scientists, consultants, program and construction managers – leading the change toward a more sustainable and equitable future. Join us and let's get started. As an Equal Opportunity Employer, we believe in each person's potential, and we'll help you reach yours.
Additional Locations AE – Abu Dhabi, UAE – International Tower
Virtual: No
Qualified applicants will receive consideration for employment without regard to race, color, religion, sex, national origin, sexual orientation, gender identity, disability or protected veteran status.