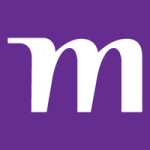 Halian
Our Client
Is a leading digital asset company.
Your Responsibilities
To continue building our great story, we are looking for an experienced Talent Acquisition Manager to hire across a wide variety of roles across the MENA region. You'll partner closely with senior leaders across our teams to understand their priorities, help them design and execute a successful hiring process and bring in a diverse set of candidates. You'll have responsibility for candidate sourcing, initial screening interviews, scheduling interviews with team leaders & other stakeholders, closing job offers as well as giving insight and recommendations to hiring managers along the way.
This is an incredible opportunity to work with a diverse, multicultural and ambitious team
Own business area hiring objectives. You'll work with team leaders to understand their hiring needs & priorities, design and execute successful hiring processes, proactively identify and suggest solutions for areas of challenge and recommend areas for improvement as required.
Create & implement a sourcing strategy, focusing on driving long term direct hiring in line with our future headcount growth
Collaborate with department heads to map out current and future requirements, producing insights and talent pools against those requirements
Hire for a variety of roles that might span Sales, Marketing, Design, Product, Finance, Legal and possibly more.
Become a trusted brand ambassador internally and externally.
Proactively identify and attract a diverse pipeline of top talent
Ensure that all candidates experience a recruitment process reflective of our culture and brand.
Build strong relationships with the hiring teams across the business to make sure the internal customer experience is as clear and concise as the candidate experience.
Identify the most suitable methods of hiring for a role focusing on cost, quality and speed -bearing in mind the need to bring in the best person for the role but focusing on direct hiring through appropriate recruitment channels, job boards, advertising and social media to do so.
Lead on strategic and innovative candidate experience projects.
Assist the CSO with sending out offer letters, employment contracts and managing the onboarding process
Assist with refining our candidate on-boarding processes
Your Qualifications
Mandarin speakers highly preferred.
More than anything else, we are looking for someone who would be stimulated working in a fast-paced, cutting-edge start-up environment where people and projects move quickly and excited by the prospect of helping us deliver on our ambitious strategic plans.
Proven work experience as a Recruiter (either an in-house recruiter or a staffing agency recruiter – Minimum 5 years) and in how to apply sourcing techniques to deliver an effective sourcing strategy
Solid ability to conduct different types of interviews (structured, competency-based, etc.)
Hands on experience with various selection processes (video interviewing, phone interviewing, reference check etc.)
Ability to organize skill assessment tests (work samples)
Familiarity with HR databases, Applicant Tracking Systems (ATS) and Candidate Management Systems (CMS)
Hands-on experience with recruiting software, as well as Human Resource Information Systems (HRIS) or Human Resource Management Systems (HRMS)
Excellent communication and interpersonal skills
Strong decision-making skills
Excellent interpersonal skills and able to network successfully
Proactive and able to deliver in a fast-past environment
Halian Group
With over 20 years of experience, we have come to understand that innovation is the only way to provide agile, practical solutions that transform businesses and careers.
Our resourcing and smart services help you to realize tomorrow's potential. Discover the amazing things possible when you bring the right people and the right technologies together.