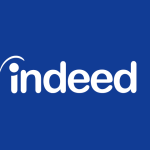 Al Boom Marine
Key Responsibilities
Customer Focus
Effective resource planning for customer service.
Ensure regular training of store staff on all aspects of customer service, product knowledge and selling skills.
Implements a high standard of customer focus within the store.
Ensure rosters suits the business needs to maximize staffing to cover busy periods of the day.
Regularly assesses customer service within the store.
Create seamless customer service orientation among store employees by ensuring timely and efficient customer service.
Ensure customer needs are met and complaints/Queries are resolved in a timely manner.
Assess mystery shopper feedback and prepare action plan for improvement.
Sales and Commercial Profit
Achieve the revenue target for the store.
Achieve target productivity metric (Sales per person per day, staff per Sqft/sqm) for store.
Actively seek ways to achieve or exceed shop targets
Increase conversion rate %.
Monitor sales performance against last year, last week and budget on a daily basis and to give feedback to managers and also communicate to staff.
People Development
Ensure store expectations and priorities are communicated to staff.
Review and provide regular feedback on staff's performance against expectations.
Carry out regular and relevant in-store training
Support induction of new recruits through buddy system.
Oversee staff development and drive motivation levels of the store associates.
Ensure effective resource planning and succession planning.
Job Type: Full-time
Experience:
Retail: 5 years (Preferred)