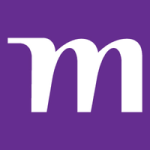 Accor
Job Title
What is in it for you:
Employee benefit card offering discounted rates in Accor worldwide
Learning programs through our Academies and the opportunity to earn qualifications while you work.
Opportunity to develop your talent and grow within your property and across the world
Ability to make a difference in the local community through our Corporate Social Responsibility activities, like Planet 21
What you will be doing:
Cleaning and setting tables in colleagues cafeteria and placing seasonal decorations.
Washing all the plates and utensil as per the hotel standards and procedures.
Placing the buffet tags and familiarization of the menu.
Stocking wait staff serving stations with napkins, utensils, trays, and condiments, and assisting the wait staff with all aspects of service.
Clearing tables and preparing them for the next users.
Assisting in cleaning and opening or closing tasks.
Scraping food from dirty dishes, pots, pans, plates, flatware, and glasses, washing dirty dishes, and putting them away.
Assisting with sweeping, mopping, and polishing the restaurant, kitchen, and equipment.
Assisting with unloading and storing stock.
Basic knowledge in proper chemical usage.
Your experience and skills include:
Ability to use hand tools, stand or walk for extending periods, lift heavy items, and work in cold environments.
Additional training is often required.
Strong communication, task management, and customer service skills.
A high school diploma or equivalent.
A friendly, polite, and courteous nature.
Your team and working environment:
A wonderful new property just 5 minutes away from Dubai Airport & 250 meter from GGICO metro station.
Our commitment to Diversity & Inclusion:
We are an inclusive company and our ambition is to attract, recruit and promote diverse talent.
Why work for Accor
We are far more than a worldwide leader. We are 280,000 women and men placing people at the heart of what we do, and nurturing real passion for service and achievement Joining Accor means embarking on a unique life journey to imagine tomorrow's hospitality.
To join our Group, please visit