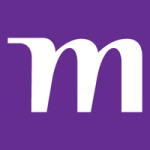 STAR SERVICES LLC
Job Description
Job Purpose:
To undertake, guide and co-ordinate with the Third Party inspection agencies and material suppliers, all activities relating to inspection and clearance of the company purchased materials to ensure correct quality deliveries.
Principal Accountabilities:
Prepare and issue Inspection Assignment.
Coordinate inspection services with other project organization.
Coordinate and resolve comments on the Supplier Quality Control Plans.
Review and accept TPIA inspector's CV, monitor their performance and provide report on the performance of such TPIA.
Notify responsible Project personnel concerning supplier's quality problems and initiate timely follow-up.
Prepare Monthly Forecast Plan for the inspection visits.
Participate in Pre-inspection Meetings (if applicable) to review with Supplier and Inspection agency, inspection requirements and correct understanding.
Carry out inspection assignment at supplier's works/NPCC as per level of inspection defined.
Ensure that all inspection requirements have been done with satisfactory results, inspection reports are received in time and forwarded to all concerned.
Verify and ensure that all concession request and non-conformance reports are closed out and Non Conformance register is maintained regularly.
Review TPIA Release For Shipment Note against Purchase Order Requirements.
Prepare & issue overall Inspection Status Report.
Review quality requirements of issued Material Requisitions/Enquiries and suggest Engineering for any changes if required.
Update data on NEIL
Compliance in accordance with HSE Standard.
Knowledge Skills and Experience:
B.Sc. in Engineering.
6 years experience in inspection and quality control activities.
Has well-rounded experience in inspection activities for different type of equipments.
Computer literate.
Good command of written and spoken English
Communication skills