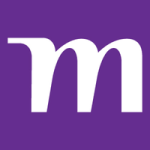 Majid Al Futtaim
Majid Al Futtaim invites you to join us in our quest to create great moments for everyone, everyday! We are the leading shopping mall, residential communities, retail and leisure pioneer across the Middle East, Africa and Asia, serving over 560 million visitors a year. For the past two decades, we have shaped the consumer landscape across the region, transforming the way people shop, live and play, while maintaining a strong sustainability track record and the largest mall in the world to attain LEED Gold EBOM Certification. We have over 40,000 team members in 15 international markets representing over 100 nationalities – all keeping the customer at the heart of everything we do. If you enjoy being BOLD, PASSIONATE and TOGETHER, then Majid Al Futtaim is the destination for you.
Job Purpose:
This role drives new partnership and sponsorship opportunities for the LEC business units. The person is also responsible for maintaining and nurturing the existing partnership and sponsorship relationships across LEC.
This role is expected to be business driver who can bring partnership and sponsorships to the table.
Job Details – Key Responsibilities and Accountabilities:
PARTNERSHIPS
Responsible for the revenue contribution of partnerships and sponsorships within the LEC businesses
Manages the existing bank and telco partnerships on a day-to-day basis (with the support of a very experienced Sales Executive) to ensure seamless account management internally and externally
Sources new partnerships, negotiates and onboards new partners according to the strategic direction given across the MENA region for VOX Cinemas, Magic Planet, Ski Dubai, Ski Egypt, Snow Abu Dhabi and Snow Oman
Ensures collaboration with Operations, Finance, IT and Marketing to ensure that the partnerships and new initiatives are viable and that all departments are across what is required of them to ensure timely delivery of the same
Responsible for collating market intelligence on a quarterly basis and keeping the business advised of threats from our competitors and other external factors
Works with CX and the Data Analytics team to provide a quarterly dashboard against agreed metrics to ensure that bank customer behaviour is monitored and that any emerging trends that can better inform business decisions are shared regularly
Reports monthly on performance actual vs. budget and provides quarterly forecast income. Closely monitors, in coordination with Finance, on all debtors and collections
Responsible for liaising with Legal and other internal departments within the MAF Group for the proper drafting and execution of the contracts.
Comply with procedures to ensure that the team works within the parameters set with Internal Audit and requirements as per the DOA.
SPONSORSHIPS
Creates sponsorship opportunities across LEC in line with the events calendar as well as sources new potential sponsorship opportunities for the business
Prospects/identifies and negotiates short and long-term, third-party revenue generating programs such as brand activations, promotions and classic sponsorship arrangements for our venues and across our media sites
Is key liaison with advertising agencies, marketing teams, retailers, and suppliers for sponsors
Works with marketing and operations to appoint service providers for elements of sponsorships as required
Works with legal to draft sponsorship contracts and agreements as required
Assists in developing new programs and revenue generating ideas for each business unit to ensure KPIS are achieved
Develops and maintain long term business relationships with key clients in order to drive repeatable activity and annual sponsorships agreements
Performs other tasks as assigned
Measure of Success – Illustrative KPIs:
Maintains existing Partnerships revenue
Delivers 30% growth from NEW partnerships in first year
Delivers AED5 Million in sponsorships in first year
Other Context (if applicable):
Personal Characteristics and Required Background:
Skillset (job specific technical skills and behavioral competencies needed)
Excellent knowledge of MS office.
Demonstrable experience in proactive development and negotiation of partnerships and sponsorships for high profile organisations and events in the region
Superb interpersonal skills with confident presentation and communication skills
Strong financial acumen
Able to demonstrate significant long term account management experience
Must be assertive, quick thinking and a competent decision-maker
Able to be trusted with confidential and sensitive company information
Capable of working under extreme pressure and as part of a small team
Fully conversant with legal documents
Minimum experience
Minimum 6 years experience, preferably with at least 3 years in the MENA region
Minimum Qualifications/education
Graduate
Must have excellent spoken and written English and preferably be an Arabic speaker