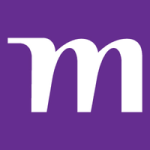 Marsh McLennan
This individual will assist in driving standards from a compliance and quality standpoint, create performance and delivery metrics for the Business Resiliency Management team, as well as assist with the deployment of new tools and systems. As part of the Global Program Operations and Quality team, this individual will put their understanding of business resiliency, risk management, project management and process improvement in practice. This person can expect to interface regularly with business resiliency management senior leadership and partner on various projects and initiatives.
General Summary
Assist in supporting and maintaining a strong business resiliency, preparedness and response environment across Marsh McLennan, as part of the global Business Resiliency Management program
Participate in the development, implementation and monitoring of business resiliency policies and procedures
Support regional Business Resiliency teams in planning, maintaining and implementing the Marsh McLennan's global Business Resiliency Management program
Assess recovery capability, through reviews, analysis and reports on business resiliency
Project manage global Business Resiliency Management program activities
Support the development, implementation and deployment of tools and processes for Marsh McLennan's global Business Resiliency Management program
Support Marsh McLennan's third party business continuity risk assessment program
Supports governance, project management, training and quality management activities of Marsh McLennan's global Business Resiliency Management program
Engage in inter-operating company projects of increased complexity
Qualifications:
A minimum of 5 years of experience in Risk Management, Business Continuity Planning, Compliance, Operations, Quality Control and/or Process Improvement
Understanding of Business Continuity and Business Resiliency Management Programs
Ability to analyze and create performance metrics and reporting
Excellent communications skills with proven ability to drive initiatives to successful outcomes
Experience with implementation and deployment of tools and systems to operationalize new processes and capabilities
Experience with process redesign, improvement and change management
Bachelor's Degree preferably in Engineering, Risk Management, Computer Science, or related field
Business continuity certification or equivalent is a plus.
(NYSE: MMC) is the world's leading professional services firm in the areas ofrisk, strategy and people. The Company's 76,000 colleagues advise clients in 130 countries.With annual revenue over $17 billion, Marsh McLennan helps clients navigate an increasingly dynamic and complex environment through four market-leading businesses.advisesindividual and commercial clients of all s on insurance broking and innovative risk managementsolutions.develops advanced risk, reinsurance and capital strategies that help clientsgrow profitably and pursue emerging opportunities.delivers advice and technology-drivensolutions that help organizations redefine the world of work, reshape retirement and investmentoutcomes, and unlock health and wellbeing for a changing workforce.serves as a critical strategic, economic and brand advisor to private sector and governmental clients. For more information, visit, follow us onandor subscribe to.
Marsh McLennan and its Affiliates are EOEMinority/Female/Disability/Vet/SexualOrientation/Gender Identity employers.
The applicable base salary range for this role is $86,600 to $173,200.
The base pay offered will be determined on factors such as experience, skills, training, location, certifications, and education. Decisions will be determined on a case-by-case basis. In addition to the base salary, this position may be eligible for performance-based incentives.
We are excited to offer a competitive total rewards package which includes health and welfare benefits, tuition assistance, 401K savings and other retirement programs as well as employee assistance programs.