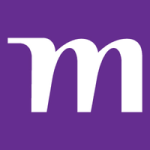 Parsons International
Job Description :
Job Description:
Senior Planning Engineer
Sharjah, UAE
Parsons is looking for an amazingly talented Senior Planning Engineer to join our team! In this role you will work on a project that is scheduled in phases consisting of Enabling Works and New PTB. It is divided in 11 different main packages including the construction of a new building for Arrivals and Departures, expansion of the existing terminal, Apron works, increase in parking stands, Baggage Handling System and the development of the road network leading to the airport. Parsons services include, but not limited to, design and scope management, project management, planning support services, construction management.
What You'll Be Doing:
Planning and Scheduling: Implements and maintains the Planning/Scheduling portion of PICS. Understands and applies engineering, procurement, and construction terminology, concepts, and relationships. Develops and maintains critical path logic networks and bar charts utilizing this information.
Analyzes, evaluates, and forecasts current status against an established baseline schedule. Assesses the impact(s) of design or construction changes and schedule slippages. Reports schedule status to all levels of project and Company management as well as to the Client.
Provides computer input and performs analytical review of reports generated.
Accumulates and accesses historical data, such as performance experience, for use in maintaining a realistic basis for future planning and forecasting. May provide guidance, direction, and specialized assistance to others in the resolution of project control problems.
Must work with project managers and project controls manager in the areas of planning and scheduling.
Must understand and interpret contract specifications to accordingly prepare and review construction schedules.
Must collect and report on project schedules identifying and assisting in analysis of project schedule variances and assist in the development of corrective action.
Performs other responsibilities associated with this position as may be appropriate.
What Required Skills You'll Bring:
Bachelor's degree in Engineering or Construction Management (or related field)
10+ years of related work experience, or equivalent work experience required.
Experience working in Airport project is required.
Assignments require the working knowledge of various software used in the Project Controls Department, such as Excel, Primavera, and Document and Materials Controls System (DMCS).
Minimum Clearance Required to Start:Not Applicable/NoneParsons is an equal opportunity employer committed to diversity in the workplace. Minority/Female/Disabled/Protected Veteran.