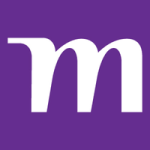 Macegroup
The opportunity
Project: This is an opportunity to work on a large hospitality project in one of the emirates of the UAE.
Your responsibilities will include:
Managing sections of the works/contracts and being fully responsible and accountable for them.
Managing client interaction.
Having a greater involvement in life cycle costing and value engineering.
Being responsible for estimating and cost planning activities.
Managing the procurement process, ensuring that all stages including pre-qualification, enquiry, analysis, selection, and contract preparation.
Managing the production of monthly reports.
Applying value management techniques.
Managing cost variances and change control processes.
Negotiating and agree on final accounts.
Managing and chairing key meetings associated with their scope including consultants and contractors.
Acting in a timely manner in producing information to ensure efficient operation of the management systems, and reporting procedures.
Identifying opportunities to improve cost management procedures, templates and products to improve services to clients.
Sharing key information and learning generated.
Identifying opportunities to improve internal systems and processes.
About you
You have good commercial awareness good knowledge of different types of contract and contract administration good knowledge of value engineering and the life cycle costing good knowledge of procurement strategies/routes being ableto provide concise contract and commercial advice to clients you have strong skills in client and stakeholder management at a senior level and a strong communicator and presentation skills effective problem solving and decision-making skills 12 to 15 years of industry experience and have held a similar role for at least 3 years relevant degree in quantity surveying, cost / commercial management chartered member or on target to achieve membership status with RICS.
Apply now for a confidential discussion.