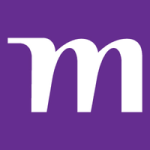 KBR Engineering Inc
Title:Senior Attorney
KBR offers a wide range of professional consulting services to private and public sector clients to deliver projects of any in both urban and remote environments. We are technically and geographically diversified to match the characteristics of our principal markets and have the capability to service our clients requirements across all phases of project development and delivery.
When you become part of our KBR team, your opportunities are endless. Through internal collaboration, and with our partners and customers, we're defining tomorrow's challenges, then providing the innovative solutions to overcome those challenges, always maintaining our commitment to Zero Harm and Sustainability Platform.
At KBR, we partner with government and commercial clients to provide purposeful and comprehensive solutions to governments as well as the top tier energy clients. With a full portfolio of services, proprietary technologies and expertise, our more than 37,500 employees are ready to handle projects and missions throughout their entire lifecycle, from planning and design to sustainability and maintenance. Whether at the bottom of the ocean or in outer space, our clients trust us to deliver the impossible on a daily basis.
Working at KBR means being rewarded for your contributions. In addition to competitive benefits and professional development, our people are empowered to use all their potential, creating meaningful change for themselves and our clients. We attract the best minds in the world because our expertise thrives on creativity, resourcefulness and collaboration. That is how we supply our clients with cutting-edge solutions.
As the needs of the world change, we're ready to respond and guide the way forward with strategic, sustainable, and technological advancements grounded in more than a century of practical application and execution.
KBR strives to maintain a global, flexible, diverse, and sustainable working environment for our people. KBR currently offers flexible working arrangements, including hybrid, remote working and virtual delivery, to help reinforce our strong commitment to becoming a more socially sustainable company and allow us to provide greater work-life balance and flexibility.Core Responsibilities and Duties
Responsible for providing legal advice and services on issues concerning the rights, obligations and privileges of the organization.
Provides resolution of business or technical issues by identifying legal solutions and recommending a course of action.
Examines legal data to determine advisability of defending or prosecuting lawsuits. Requires a J.D. or appropriate licensure to practice law within the jurisdiction.
Under general direction, provides legal advice and recommendations on matters of intermediate complexity.
May research legal principles and precedents, consult with outside counsel, draft and execute legal documents, gather relevant case related information using multiple sources and methods, provide work guidance to other professional, paraprofessional and support staff in developing solutions to problems presented.
The skills required for this position are typically acquired through the completion of a J.D., or appropriate licensure and 5+ years of experience. License to practice law is required.
The Sustainable Technology Solutions Business Unit
The role will advise on a range of transactional, corporate and compliance matters for the MENA Integrated Solutions International and Technology Led Industrial Solutions business segments that make up part of the Sustainable Technology Solutions business unit.
The business unit delivers a diverse range of projects and services for government and private sector clients in the oil, gas and petrochemicals sectors throughout the MENA region.
The business unit's activities include consultancy, front-end and detailed engineering and design, EPCM contracts, small EPC contracts and industrial services contracts for general maintenance and turnarounds utlising KBR's technology.
Currently the business unit's portfolio includes projects in the UAE, Kuwait, Saudi Arabia, Iraq, Oman, Egypt and Algeria with prospective work across the MENA region.
The Role
A mid-level lawyer (ideally between 5-7 years PQE), preferably common law qualified, is sought to work in the Law Department to offer dedicated legal support to the Sustainable Technology Solutions business unit within the MENA region.
The successful candidate will join an international team of lawyers based in the several regions where the business unit operates, including the Americas, EMEA and APAC.
The role will report into the EMEA Legal Director in the UK and will support the Middle East Counsel in Dubai, UAE.
The position will be based in either Dubai or Abu Dhabi, UAE, under a hybrid working arrangement and some international travel within the MENA region will be required.
The successful candidate will provide legal advice and support to the business unit at all levels and across a broad range of matters with a particular focus on proposals and commercial contracts.
The role will involve day-to-day contractual support to project management teams, liaising with outside counsel and assisting with setting up new legal entities in the region and advising corporate functions including human resources and accounting & finance.
The successful candidate will provide advice on and support internal vetting and approval processes in accordance with KBR anti-corruption procedures. Some ad hoc support for the Government Solutions business unit or any other businesses with an MENA nexus may be required.
Job Requirements
Integrity, strong technical ability and the willingness to work under pressure in a global company are core requirements. Previous exposure to an international in-house role is preferable, including experience in dealing with in-house business development teams and senior management, as well as Middle Eastern clients and companies on proposal documents, head contracts, subcontracts and joint ventures. Familiarity with the US Foreign Corrupt Practices Act and UK Bribery Act and the willingness to take part in compliance related work are further requirements for this role.
Ideally the candidate should have:
experience in structuring, drafting and negotiating complex commercial agreements
familiarity with a broad range of contractual issues affecting the business unit's activities, including limits of liability, indemnities, warranties and intellectual property (incl software)
experience with claims is desired but not required
strong written and oral communication skills
excellent organizational and presentation skills with the ability to follow through on numerous projects simultaneously under tight deadlines and
ability to work well independently, coupled with strong interpersonal skills, resourcefulness and an ability to participate in a highly collaborative team environment.
Essential:
Qualified lawyer – ideally 5 to 7 years PQE already based in the Middle East with experience in the engineering and construction industry.