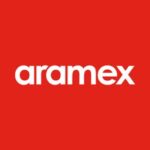 Aramex
Job Overview
Purpose of the Job
Focal Point of Contact with clients for sea freight related requests. Follow the end to end shipment cycle, maintain and retain customers profiles and existing business. Procure the best rates from the airlines after identifying the best solution for the customer.

Job Responsibilities
Identify the correct type and number of required equipment
Provide Sea Freight solution to the customer
Develop relation with the customer
Handle freight enquiries, quotations and coordination with local and international clients
Provide support for the sales, to quote client and Follow on business awarded and lost business
P&L monitoring and Job invoicing
Support client for any claim, payment issues or pending shipment
Manage shipment from origin to destination to ensure customers' satisfaction
Coordinate with multiple stakeholders internally
Negotiate rates with carriers, agents, offices and service providers
Achieve the overall freight numbers for the customers assigned
Report any failure to the line manager and ensure client is updated on time manner
Capability to handle freight forwarding operations & customer service independently without supervision
Maintaining daily and regular reports
Ensure improvement in on time delivery performance of the trade lanes serviced by Aramex
Ensure Cargowise adoption & milestone status update integrity is 100%
Monitor & manage liner relations on a station level for a better buying power and lead negotiation of Adhoc or contracted rates to provide more competitive rates to customers
Coordinate with regional pricing desk for RFQs, projects & tenders whenever required

Job Requirements (Experience and Education)
Bachelor's degree in business or any other field
3-4 years of relevant working experience in the Sea Freight Forwarding industry
Knowledge about global trade lanes, liners & sea freight solutions
Knowledge of local and international requirements and regulations.
Experience in Customer service and handling Key business client, airline & rate negotiation
Experience in quoting, customer service and operations
Cargowise experience preferred
Excellent MS office skills: Word, Excel and Power Point
Good commands in professional emails writing
Well organized
Ability to handle stress

KPIs
Revenue Growth per product
GP % per product
Win ratio
On time billing

Company Overview
Since our founding in 1982 we have grown to become a world leader in comprehensive transport and delivery solutions for business and consumers. Headquartered in Dubai, at the heart of the world's most dynamic commercial hub and on the site of historic trade routes linking east and west, commerce and transport are deeply embedded in Aramex's DNA. We are dedicated to transforming the face of trade, expanding our operations rapidly to better connect businesses and consumers worldwide.