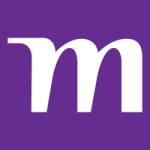 Le Royal Abu Dhabi
Job Number
22154286
Job Category
Housekeeping & Laundry
Location
Le Royal Mridien Beach Resort & Spa, Al Mamsha Street, Dubai, United Arab Emirates, United Arab Emirates
Schedule
Full-Time
Located Remotely
N
Relocation
N
Position Type
Non-Management
The impact you'll make
When a guest walks into any of our rooms – imagine that first look around they take. Followed by that sigh of relief because they've arrived to their home away from home, be it for a night or a week, and it's perfect. Everything is exactly in its place.
Crisp, pressed linens. Perfectly placed pillows. A sparkling mirror. Every detail adding up to an experience our guests feel great about because they know they're in good hands while staying with us. That's the impact you make with your efforts, which become even bigger when those experiences add up and create a loyal customer.
What you'll do
Replace guest amenities and supplies in rooms
Make beds and fold sheets
Remove trash, dirty linens and room service items
Greet guests and take care of requests
Straighten desk items, furniture and appliances
Dust, polish and remove marks from walls and furnishings
Vacuum carpets and floor care duties
Perks you deserve
We'll support you in and out of the workplace by offering:
Team-spirited coworkers
Encouraging management
Wellbeing programs
Learning and development opportunities
Discounts on hotel rooms, gift shop items, food and beverage
Recognition programs
What we're looking for
A warm, people-oriented demeanor
A team-first attitude
A gift for paying attention to the smallest details
This role requires the ability to move and lift up to 25 lbs. Standing, sitting or walking for extended periods of time and ensuring a professional demeanor, clear communication and appearance in a clean uniform are also required. Prior to employment, we'll ask you to complete safety training and certification.
You're welcome here
Our highest priority is making you feel as welcome as our guests. We want you to know you're important to us and that you'll make an impact in your role, and for that, you'll be appreciated and valued. Marriott International is an equal opportunity employer.We believe in hiring a diverse workforce and sustaining an inclusive, people-first culture.We are committed to non-discrimination onanyprotectedbasis, such as disability and veteran status, or any other basis covered under applicable law.
At Le Mridien, we believe in helping guests unlock the unexpected and engaging experiences each destination has to offer. Our guests are curious and creative, cosmopolitan, culture seekers that appreciate sophisticated, timeless service. We provide original, chic and memorable service and experiences that inspire guests to unlock the destination. We're looking for curious, creative and well-informed people to join our team. If you appreciate connecting with like-minded guests and have a deep desire to create unexpected experiences, we invite you to explore career opportunities with Le Mridien.