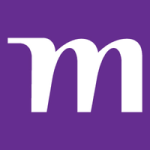 United Arab Emirates University
Job Description
Research Assistant/ Associate position available to work on a 2-year fully funded Aquaculture research project in the Department of Food Science (DFS), UAE University, Al Ain, Abu Dhabi, UAE. The project pertains to aquaculture as a means to generate value from local agricultural by-product. The research work requires some international travel to the collaborating Universities in Thailand and Czech Republic and for dissemination of research outcomes. The candidate is expected to work independently at UAEU research facilities which include DFS research laboratory, pilot laboratory, Aquaculture Research Station, etc. The project would suit a candidate with experience in aquaculture/ fisheries with background knowledge in food chemistry/ biochemistry, microbiology, molecular biology with strong laboratory skills preferably with some experience in food/ feed processing. The position is also required to support other research activities as determined by PI. The candidate is expected to have good manuscript writing skills. Duties, responsibilities, and activities may change, or new ones may be assigned at any time with or without notice. Some training will be provided to the successful candidate. The ideal candidate will work with the project team and requires exceptional people skills/ communication skills for this role. The candidate should be self-motivated, enjoys challenges, provides leadership in technical problem solving, comprehends complex scientific data while being open to learn. The position is available immediately and is open until filled. If this sounds like you, apply today with a covering letter detailing why you would be best suited for this position, include a full curriculum vitae (resume) with academic transcripts, contact details of 2- 3 referees, two recommendation letters and statements of research skills related to the research project. Please provide a detailed response with skills, attributes, qualifications, knowledge, and experience to support how you meet the selection criteria. The position reports to PI: Dr. Raman K Bhaskaracharya Email: [Confidential Information] Start date: Immediate.
Minimum Qualification
Successful candidate must have a minimum of MSc degree by thesis or equivalent in Aquaculture/ Fisheries/ Food Science or related discipline with publications relevant to scope of this research project.
Preferred Qualification
PhD Degree in Food Science/ Aquaculture/ Fisheries or other closely related field with thesis on relevant topic to the project (preferable).