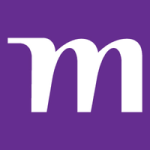 Parsons International
Job Description :
Job Description:
Regional Ethics Investigator
Dubai, UAE
Parsons is proud of our recognition and reputation as a World's Most Ethical Company for 13 consecutive years. In support of this , Parsons is looking for an amazingly talented Ethics Investigator to join our team! In this role you will be responsible for investigating code and policy violations to ensure that we are upholding Parsons Code of Conduct and Conflict of Interest policy in the Middle East.
What You'll Be Doing:
Developing investigative plans and conducting investigations
Performing analysis of allegations of suspected and reported violations of company policy and the Code of Conduct
Conducting background research to collect and analyze facts and data
Conducting interviews with care and empathy
Creating appropriate interview documentation
Collaborating with appropriate partners (including Legal, HR, Compliance, Finance, Internal Audit) during reviews and presentations of investigation findings
Recommending remediation steps (including any corrective or disciplinary action) based on investigation findings and in consultation with the Ethics Committee
Drafting investigation reports that summarize the investigation
Conducting root cause analysis
Assessing trends and identifying patterns across similar investigations
Following up with investigation participants as necessary at the conclusion of the investigation
Exercising and maintaining confidentiality, to the extent possible, consistent with a fair, prompt and comprehensive investigation
Prioritizing while managing multiple complex investigations simultaneously
Assists the Ethics Committee in managing ethics cases through the workflow process in a timely manner.
Enters ethics cases into the case management system and continuously updates entries with current information
Educate and provide guidance to personnel, on policies and compliance-related issues
Takes substantive role on conflicts of interest case analysis, employee issues, business practices, fraud etc., responsibility for conducting substantive research on ethics issues, themes, and cases and develops substantive responses to identify and resolve issues promptly
Monitors the progress of policies and ensures sufficient protection against retaliation is provided for individuals who reported misconduct.
Performs other responsibilities associated with this position as may be appropriate.
What Required Skills You'll Bring:
Bachelor or higher Degree from a recognized university in Human Resources, Audit, Law, Business, Economics, or Commerce practices
Minimum of 5 years relevant professional experience in similar field in the Middle East region
Demonstrable knowledge in ethics and compliance
Solid understanding of the challenges of working in a multicultural environment
Demonstrated experience in planning, conducting, and leading investigations, including background research, participant interviews, investigation-related data analysis, and documentation
Strong PC skills and proficiency in the use of Microsoft Office applications including Word, Excel, PowerPoint, and Outlook
Excellent interpersonal skills, including the ability to work effectively in a team as a participant or team leader and work with senior managers internally
Analytical and objective thinking
Ability to make difficult decisions
Attention to detail and ability to maintain confidentiality
Demonstration of highest level of integrity and utmost discretion
Ability to recognize situations, and develop alternative solutions
Regional travel is expected
What Desired Skills You'll Bring:
Good communication skills, fluency in oral and written Arabic
Experience with and understanding of employment-related issues
Minimum Clearance Required to Start:Not Applicable/NoneParsons is an equal opportunity employer committed to diversity in the workplace. Minority/Female/Disabled/Protected Veteran.