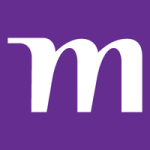 TASC Outsourcing
Job Description :
Our client is a digital solutions provider serving financial institutions and governments globally. They are now looking for a Receptionist to join them.
Roles & Responsibilities
Greet clients and visitors with a positive, helpful attitude.
Assisting clients in finding their way around the office.
Assisting with a variety of administrative tasks including copying, faxing, taking notes, and making travel plans.
Preparing meeting and training rooms.
Answering phones in a professional manner, and routing calls as necessary.
Assisting colleagues with administrative tasks.
Sorting and distributing mail.
Provide excellent customer service.
Performing ad-hoc administrative duties.
Preference
Qualifications:
Proven experience as receptionist/admin in the Banking or Finance industry preferred.
Proficient in computer literacy.
Benefits: