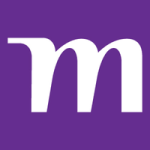 Halian
Our Client
is a global blockchain company , serving a greater mission to accelerate cryptocurrency adoption and increase the freedom of money through a leading asset exchange.
Your Responsibilities
Design and optimise the core logic of the exchange, including but not limited to order matching, settlement, account system, and user management system.
Formulate the product logic, circulation details and development guidance of crypto derivatives and innovation services.
According to the needs of risk management in crypto financial system, design risk control models, improve risk quantitative methods, and follow up the development of risk measurement tools.
Be responsible for compiling and summarising various risk management reports. Carry out scenario analysis and risk stress test design.
Your Qualifications
Have a deep foundation in statistics and quantitative finance, rich experience in system construction and demand analysis, and good data processing and analysis capabilities.
Quantitative trading or risk control experiences in financial institutions are preferred.
Master's degree or above in well-known universities. Financial engineering, risk management, mathematics, computer science, or other related majors are preferred.
Proficiency in at least one computer language is a plus.
Good learning ability, communication skill, and teamwork spirit.
Halian Group
With over 20 years of experience, we have come to understand that innovation is the only way to provide agile, practical solutions that transform businesses and careers.
Our resourcing and smart services help you to realize tomorrow's potential. Discover the amazing things possible when you bring the right people and the right technologies together.