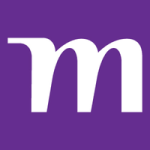 Stantec Inc
20574BR
Requisition Number:
20574BR
Description:
At Stantec, we approach every project as a partnership, because our work creates a lasting impact on our clients communities. We believe that when smart, passionate, creative people come together, real possibilities are within reach.
Our people are at the heart of everything we do they give our work purpose. If you want to be a part of our unwavering team and can bring your sense of imagination and determination to every challenge, then this is the right place for you.
Stantec is currently looking for a Project Manager to join our dynamic team in Abu Dhabi and support on our ongoing projects in the UAE.
The role involves working on projects associated with wastewater and water engineering. This will involve undertaking investigations, planning, designing, tendering, contract administration and construction management. Key accountabilities for this position include but are not limited to:
Manage project delivery and Execution.
. Project delivery planning and control.
. Determine budgets, timelines and cost estimates for project design and construction.
. Management of project financials.
. Development of project programs and project execution plans.
. Internal and external project reporting.
. Contract management and reporting.
. Overviewing Construction phase and liaising with Contractors and Developers.
. Management of sub-consultants.
. Quality and HSE assurance.
Oversee project technical delivery as part of a team.
. Understanding of client requirements and processes.
. Managing all stages of the design process from concept to detail design, and tender.
. Leading the engineering delivery team and manage project activities through the application of technical engineering planning, principles and techniques
. Review project deliverables including writing technical reports, gathering information, drafting proposals, handling project correspondence.
. Work in conjunction with engineers to solve project design problems.
. Liaison with the different teams working to facilitate completion of tasks, and project.
. Good communicator.
. Support the team through the delivery process including the technical studies and site investigations
Client Service Management
. Clients and stakeholders management, communication and liaison.
. Internal and external client liaison
. Ability to build and maintain lasting and positive relationships
Follow safe work practices and adhere to company guidelines and policies for planning and executing work in a safe manner.
. Complete all work in line with Stantec Core Values and in accordance with the Stantec Quality Systems and Project Quality Procedures.
. Design for safety, i.e. Construction Design Management.
Other duties as requested from time to time to maintain the business continuity and development.
Title:
Project Manager (Water)
Qualifications:
Person Specification:
. 10 years of minimum experience, including 5 years of consultancy experience in Abu Dhabi.
. Degree in Civil Engineering, from a recognized University.
. Professional Certification or degree in Project Management.
. Excellent command English both written and spoken.
. The ability to manage a heavy workload, with a close attention to detail.
. Excellent computer skills.
. The ability to work autonomously, reviewing your work on a regular basis while consistently meeting your objectives.
. Strong team working capabilities. Committed to working with all levels of management on a daily and ongoing basis.
. A proactive approach, working effectively in coordinating activities and complex tasks, taking professional responsibility in all matters.
. Be of the highest caliber: punctual, attentive and competent in adhering to COMPANY's policies, procedures and working practices.
Career Level Expectations:
. Responsible for single department or functional area either as a manager or functional expert
. Initiates and maintains relationships with key staff from other departments
. Makes authoritative decisions and recommendations having important impact on activities of company
. Demonstrates high degree of creativity, foresight, and mature judgment in anticipating and solving unprecedented complexities
. Determines program objectives and requirement, organizing programs and projects, and developing standards and guidelines for diverse activities
. Proven specialist expertise typically 10+ years of experience, including fiscal responsibilities.
. Masters or college/university graduate with equivalent combination of skills and experience generally expected for specified technical roles
#LI-MiddleEast
Employment Type: Full-Time
Job Type: Regular
Job Category: Project Management
Location :
United Arab Emirates-Abu Dhabi
Country:
United Arab Emirates
State/Province:
UAE
City:
Abu Dhabi