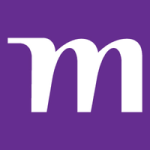 Air Arabica
Job Purpose
Toprovide an excellent, professional sourcing and procurement service to all parts ofAir Arabiafor a range of goods and services as determined by the ProcurementSupervisorwhich delivers best value for money, service and quality from the most suitable suppliers.
Key Result Responsibilities
Develops and maintains effective working relationships with suppliers/vendors/internal customers to ensure smooth workflow and best service delivery. Initiates contact with suppliers/vendors to cater for company needs and processes new vendor requests as required.
Provides general administrative and support services on the daily activities within the department including telephone calls, e-mails customers inquiries, inventory, storage, distribution and dispatch of goods.
Ensures thatthe procurement needs of internal customers are met at optimal cost and quality
Liaise regularly with business customers to ensure their current and future needs a correctly understood
5. Use appropriate procurement processes and techniques tomeet business needs and minimise transaction costs
6. Develop sound, professional working relationships with suppliers and internal customers
7. Manages control measures to ensure adherence by suppliers/vendors/internal clients to agreed standards in the procurement practices. Acts as the point of contactfortheuse of related systems and provide technical training and support to new users as needed.
8. Represents the department in coordinating and managing the implementationofProcurementSystems including the user training, system improvements and user compliance with system utilization and administration.
9. Carries out procurement researches through internal customers, suppliers and other sources of information to obtain feedback and assessment of procurement activities.
Qualifications (Academic, training, languages)
Bachelor'sdegree inany stream or equivalent.
Proficient in Microsoft Office, Internet and Web Search (Excel advanced level).
Detail oriented, comfortable with numbers, charts and data sheets.
Fluent in English Language (Arabic is a plus).
Work Experience
3+ years of experience inaprocurementrolein any industrywithin UAE, experience in adirect/indirect procurement environmentis preferred
Working experience on procuremnet & supply chain managemnet system is essential.
Capable of adding toprocess improvement & internal control in line with adopted standards
Demonstrates skills in handling financial transactions with accuracy
Capable of preparing/extracting reports from different sources of data and identifying shortages