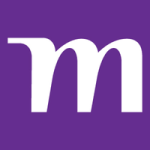 STAR SERVICES LLC
Job Description
Skills,
Knowledge
Qualifications
& Experience
BSc in Engineering or equivalent experience.
3 year's experience in Project planning, monitoring and production control.
Good knowledge & exposure on planning techniques and planning software.
Skills in communication, follow up, team work and analysis.
Good personality & character
Fluent in written and spoken English.
Computer literate with familiarity of major software's related to data handling and Planning systems.
Contractual, commercial and cost control awareness and knowledge.
Role / Purpose
Assist Sr. PLE/Lead PLE in tenders/ projects planning, monitoring & production control services / function.
Accountabilities / Duties / Responsibilities
Understands tender/contractual conditions, scope & obligations (including estimation basis).
Understands project execution plan, work breakdown structure (WBS), activity sequence, priorities and planning logics & constraints.
Assist in the preparation of Project Planning Package and Project Specific Project Control Procedure.
Measure actual progress and monitor against planned.
Assist in periodic issuance of updated planning package, progress reports, monitoring package & production control tools in co-ordination and communication with various executing parties (Engineering, Procurement, Yards, Offshore and PMT).
Regular site visits for progress follow up.
Processes and analyses planning & project control related data.
Identify potential problems and areas of concern.
Provide necessary inputs for internal management / corporate level reports.
Resume the duty of Sr. Pl. Engineer during his absence.
Compliance with PCS procedures and HSE Standards.