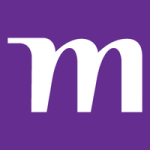 Black Pearl Management & Human Resource Consulting LLC
Our client, a large medical facility, is currently looking for a Physiotherapist to be based in Abu Dhabi.
For this role, you will have the following responsibilities:
The assessment of required care and the development, implementation and evaluation of holistic care for pediatric patients.
Communicating effectively at all levels within the interdisciplinary team.
Promoting a progressive attitude to the continual improvement of patient care through research, evidence-based practice and the developmental of additional clinical skills in the specialty.
Assisting in the safe, effective and efficient management of the department with allocated resources.
Promoting good health and wellbeing through education.
Understanding, supporting and promoting the mission, vision and values of the facility
Adhering to and promoting the Professional Code of Conduct for Abu Dhabi and home country
Requirements
Requirements
To be considered, you need to meet the following requirements:
At least 3 years as a Physical Therapist in a rehabilitation/community/outpatient facility with relevant experience working with patients
Bachelor's degree in physical therapy
Willing to work for48 hours per week
Must be willing to work in Abu Dhabi
To view other vacancies we have,please check our website (www.blackpearlconsult.com) and follow us on our social media accounts -LinkedIn/Facebook /Twitter/Instagram
Disclaimer:Black Pearl will never ask for money or any form to charge our candidates just to process or consider their application for any of our available vacancies. If you happen to receive such request from any members of our staff or other individuals claiming to be part of Black Pearl, please do call our office at +9712 622 55 03 or drop us a message on our website -www.blackpearlconsult.com.