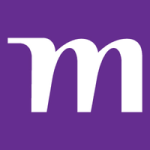 Accor
Outlet Manager – Rooftop Bar
Passionate about guest interaction, food and beverage As an Outlet Manager, you will lead your team to create unforgettable Food & Beverage experiences for our guests.
What is in it for you:
Employee benefit card offering discounted rates in Accor worldwide
Learning programs through our Academies and the opportunity to earn qualifications while you work
Opportunity to develop your talent and grow within your property and across the world
Ability to make a difference in the local community through our Corporate Social Responsibility activities, like Planet 21
What you will be doing:
You'll take care of resource planning, manage your team and support your team's development.
Assist in leading, mentoring and training the Food & Beverage Operations team
Supervise and delegate duties Ensure brand standards are maintained
Ensure all Heartists are aware of the relevance and importance of their activities
and how they contribute to the success of the department
.
To be abreast of local and international bar trends, new products and venues
Work closely with the respective Chef de Cuisine to plan menus, prices and promotional events for the outlet in order to maximize revenue generating opportunities
.
Liaise with kitchen to ensure the highest standard of food quality and visual appeal
Focused on guest feedback and always on go to improve the guest satisfaction scores
Your experience and skills include:
Should have min. 2 years experience in a leadership role
Degree in hospitality management / food & beverage
Should have extensive beverage knowledge
Service focused personality is essential and a passion for everything food and beverage
Should have proactive approach with eye to details to ensure consistent service accross the Restaurant.
Experienced in all aspects of Restaurant Service
Strong interpersonal and problem solving abilities and the ability to lead by example
Your team and working environment:
Fun-loving, vibrant and passionate to grow with us!
Our commitment to Diversity & Inclusion:
We are an inclusive company and our ambition is to attract, recruit and promote diverse talent.
Why work for Accor
We are far more than a worldwide leader. We welcome you as you are and you can find a job and brand that matches your personality. We support you to grow and learn every day, making sure that work brings purpose to your life, so that during your journey with us, you can continue to explore Accor's limitless possibilities.
By joining Accor, every chapter of your story is yours to write and together we can imagine tomorrow's hospitality. Discover the life that awaits you at Accor, visit
Do what you love, care for the world, dare to challenge the status quo! #BELIMITLESS