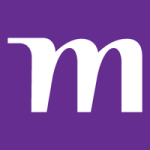 Al Melehy Trading
Role Description
Supervise the daily complex and wellhead platforms operation monitoring and controlling the oil production and injection activities to ensure effective achievement of daily production and injection targets.
Supervise, monitor and control the operation of different platforms and equipment's on the Offshore Complex covering water/gas injection operations, gas sweetening plant, various utilities plant, living quarters platform and also chemicals laboratory ensuring the proper functioning of all assigned units in accordance with client's Quality & HSE standards and leading the team in professionalism and safe culture.
Key Accountabilities
Plans & Budget
Contribute to the development of the annual operational budgets for the operational plants based on resources / material requirements and control all operations related to the assigned units to ensure they are carried out in compliance with the approved budgets and time lines.
Develop the monthly plants schedules ensuring alignment to the annual production plan and control the implementation of schedule as per set timelines, HSE & Quality standards.
Planning of Operations
Prepare detailed shift instructions for necessary work to be carried out by subordinates to ensure timely completion of tasks as per defined operating procedures and specifications.
Identify material/equipment required for all field activities according to the production schedule, work requisitions or notifications in urgent and emergency situations at offshorelocations and coordinate with logistics and the Offshore Installation Manager for the timely availability of all requirements.
Manage the routine inspection, check logs and prepare shift log book, directing required adjustment to operating units in accord with company procedures.
Analyse / carry out risk assessments of all work orders and prepare risk analysis and permits to work (PTW) to ensure effective risk mitigation and completion of tasks as per client Quality/HSE procedures.
Discuss work schedules, production status and advice team on critical activities to ensure maintenance of daily production levels as per targets / client procedures.
Assist in the planning and coordination of routine and major maintenance or overhaul work and related paperwork requirements, raise work orders, including discussing logical sequence of work and arranging, temporary shutdowns if required for all maintenance activities to facilitate timely upkeep of assets and continuous operations.
Prepare monthly vessel movement schedule, with coordinating all stakeholders.
Operational Activities
Manage the routine inspection, check logs developed by the Control Room Operator a prepare shift log book, directing required adjustment of various units to ensure proper functioning of each unit and in synchronization to suit varying operating conditions.
Control and direct the shutdown of units according to procedures, ensuring safety in abnormal / emergency conditions while ascertaining that proper sequences are followed, and smooth running is implemented.
Initiate maintenance work orders and coordinate with maintenance personnel to ensure that equipment requiring repair or maintenance work is isolated and made available for maintenance to facilitate timely upkeep of assets and continuous operations of plants.
Control and direct the start-up and recommissioning of units after maintenance, ensuring that initial operation is carefully logged to prevent delay or accident. (Seeks the approval of the Offshore Installation Manager for the work orders (hot/cold, work, vessel entry etc.) in accordance with operating procedures.
Implement production and well testing schedules and the programmed output instructions covered in the Work Schedule Report.
Ensure that all operations are carried out in a safe and efficient manner; train subordinates in the safe operation of facilities, fire safety regulations and in how to identify dangerous operational conditions, making decisions on shutdown of facilities during emergency if necessary.
Ensure the provision of sufficient information during shift changeovers for the continuous operation of assigned units as per defined schedules.
Ensure provision of a safe and efficient supply of all utilities necessary to maintain an optimum level of production.
Participate in the investigation of incidents and in the preparation of related reports to Management.
Update / implement BPOMS items mainly SOPs if any
Lead and ensure the accurate and adequate recording of operating data from the Control Room panels and local reading of instrumentation mounted on the equipment.
Lead and conduct routine equipment check in assigned areas covering water/gas injection plant, utilities, gas sweetening plant, crane operations, first aid dispensation and radio communication to ensure proper functioning as per specifications while reporting any abnormal conditions to Offshore Installation Manager for further action.
Supervise the activities of laboratory personnel involved in conducting analysis of product and crude oil samples, including arranging sample collection for laboratory testing by laboratory personnel, receiving and reviewing sample analysis results, preparing instructions to correct operations in areas where analysis results indicates products which are off the limits of defined specifications and following up with concerned personnel to ensure that timely carrying out of prompt and appropriate adjustments.
Supervise the activities of Crane Operators and Servicemen involved in the operation of Company cranes mounted on the Offshore Complex to haul and move materials and equipment from and to various destinations and in providing general assistance to Offshore personnel to fulfil operations as per defined schedule and standards.
Control radio operations on the Offshore Complex to provide communication channel between the Offshore Complex, Onshore office, Company warehouse, Helicopter, Rig, Barge, supply boats and other shipping in the area, ensuring that weather information is obtained daily and when necessary on a more frequent basis and following-up on the preparation of various reports received by the radio personnel to facilitate effective communications within operations.
Monitor personnel movement/room assignment in daily basis. Advise/Acknowledge personnel mobilisation plan to dedicated engineer in office.
Carefully inspect each newly arrived food container prior of handing over to catering team in order to make sure the food quality, quantity, variety and freshness is matching BQ agreement with the catering & services company
Make sure all the food containers are properly locked and sealed upon arrival from Abu Dhabi.
Execute and dispose any spoiled food items and report it immediately to the concern personnel at office to take the necessarily action.
Plan and organise meeting with office concerned personnel to discuss the finding of food items quality, quantity, freshness, and varieties to take further action.
Routine inspection of LQP residence Accommodation and kitchen along with HSE Supervisor and camp boss ensuring cleanliness and hygiene is taking place.
Update and monitor accommodation schedule and rooms reservations and availability in order to make sure the availability of enough room during projects, shutdown and campaign.
Hold routine meeting with Camp Boss to maintain catering service quality. Give feed-back to office for improving the service.
Supervision of Subordinates
Organise and supervise the activities and work of subordinates in the operation section to ensure that all work within the unit is carried out in an efficient manner which is consistent with operating procedures, defined parameters, safety & efficiency standards, and policy while training and mentoring the junior staff ensuring effective knowledge transfer for the smooth functioning of production activities.
Develop training programme for newcomer and Review its progress/achievement.
Coach and support nationals development
Conduct performance evaluation for subordinates and provide feedback
Material Management
Monitor stock and usage levels of all consumables to ensure that items are available to meet requirements, ensure effective management of the standby boat; supervise the offloading and back-loading of food containers, to facilitate timely replenishment of stocks and availability of all facilities to support operations in accord with company procedures.
Prepare and process all requisitions for materials, equipment and supplies needed for operations such as various chemicals, tools, spares, office/accommodation goods, etc for the Offshore Installation Manager's approval and follow- up with Logistics Function by preparing a loading request for required materials in order to facilitate timely replenishment of stocks to support operations in accord with company procedures.
Ensure the maintenance of an optimum stock of consumables such as chemicals, glassware for laboratory, jet fuel, diesel fuel, safety items, first aid, etc. and obtains Offshore Installation Manager approval for issuance of such items as necessary to ensure optimum utilization of resources and minimization of any wastages.
Maintain stocks of safety equipment, clothing and consumables, stocks of medical supplies for first aid use andthe various chemicals and spare parts for safety appliances and equipment while raising Materials Requisitions for the replenishment of stocks and preparing, details of the annual requirements for inclusion in budget proposals.
Policies, Systems, Processes and Procedures
Recommend improvements to function procedure; support the development, implementation and regular review of the Plant Operation management & maintenance policies, procedures, and systems to ensure consistent & systematic application of best practices and to improve operational performance.
Communicate the approved operational procedures and instructions to subordinates and monitor their adherence so that work is carried out in a controlled manner.
Emergency Management
Supervise/monitor all emergency scenarios and take prompt action/coordination with OIM as TRT member while carrying out the duties and responsibilities prescribed in Company procedures for the position in dealing with emergency situations to minimise impact to all assets at the platform whilst ensuring strict adherence to client HSE procedures.
Prepare and forward a complete account of any accidents to superior at client Headquarter to keep management informed and in compliant with procedural/legislative standards.
Oversee the provision of fire-fighting, safety and emergency programmes, equipment and procedures as delegated by the Offshore Installation Manager to ensure optimum protection of all resources and assets.
Carry out duties as a leader or member of an emergency response team under the instructions and directions of the Offshore Installation Manager while recommending first line decisions, concerning containment of emergencies to support optimum protection of employees and assets.
Participate in detailed first aid or emergency action dictated by the situation while reporting of all incidents with comments on causes and possible remedies to management and in compliance with procedural/legislative standards.
Act as On-Scene Commander in case of OIM absence.
Quality, Health, Safety, & Environment
Ensure compliance to all relevant quality, health, safety and environmental management policies, procedures and controls across the operation plants and all assigned units to guarantee employee safety, legislative compliance, delivery of high-quality products/service and a responsible environmental attitude.
Ensure adherence to the Company fire and safety regulations by checking that systems have been shut down before repair and that all safety precautions have been taken prior to energizing the system and obtaining appropriate safety and work permits prior to commencing work.
Conducts effective accident investigation and follow-up and implement specific HSE Management Systems Programme activities to ensure safety of operations and employees.
Promptly report all unsafe working conditions and incidents to support timely rectification of issues.
Ensure minimum damage by implementing environmental improvements plans, minimising waste, and waste reporting.
Upkeep of Facility/Equipment
Ensure effective implementation/sustenance of environment protection / corrosion management & housekeeping procedures to create a safe and clean working environment and maintain the operational area/plant as per specified industrial standards.
Supervision of Contractor Staff
Ensure effective coordination and monitoring of contractor staff, endorse work carried out by contractors and thereby facilitate timely completion of tasks as per required specifications, Quality, technical & HSE standards.
Coordinate project work support relating Plant operation with project dedicated engineer/representative.
Relationship Management
Develop and maintain effective business relationships with all relevant internal functions & external entities such as Contractors, Service providers, etc with highest standards of business ethics, whilst promptly attending to all critical issues in-order to ensure the services required by the organisation are delivered in the most effective manner.
Reports
Supervise the preparation of timely and accurate functional statements and reports of the operation plants section to meet client and function requirements, policies and standards.
Prepare periodical and progress reports to keep management informed about the progress of various initiatives and to facilitate decision making.
Ensure timely logging of all operational/maintenance activities as per set standards to facilitate availability of historical data for future referencing purposes.
Prepare shift reports highlighting operational anomalies and forwarding to the Offshore Installation Manager for review and action.
Prepare and presents regular reports to Offshore Installation Manager on production and injection operations. (Including the daily client Plant report, morning report regarding the previous day's job, daily work schedule including mechanical and instrument job for operators and servicemen together with the boat schedule, well production flow test of CCP and WHP-D and E reports) while making necessary corrections and/or amendments to the daily oil production report from offshore.
Provide process data/trend upon request from office engineer.
Continuous Improvement
Provide inputs and suggestions for the continuous improvement of client's production operations practices, BPOMS, and processes considering global best practices, international standards to improve efficiency & cost effectiveness and productivity standards.
Make recommendations on problems associated with operation plants which may be improved through modification of operating conditions.
Working Interactions
Internal:
Regular contacts with other operational units at supervisory level, for general coordination of offshore operations and routine and non-routine maintenance work.
External:
Occasional contacts with suppliers to enquire about facilities and chemical specifications prior to raising of supply requisitions.
Regular contacts with maintenance contractors for the supervision of planned operations and coordination of facilities maintenance.
Education / Qualifications
Required: A Bachelor's degree in Chemical, Process, or Petroleum Engineering or equivalent.
Experience
Required: 8 years experience in Oilfield Operations in all phases of production including offshore experience, with at least 2 years experience in a supervisory position.
Competencies & Skills
Technical
Manage, optimise & ensure quality of production
Manage, optimise & ensure safe and stable plant operation
Manage control systems
Manage well testing. Understand, comply & implement activities in-line with BPOMS