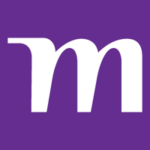 GE Gas Power
Job Description Summary
As Modality Clinical Leader for Image Guided Therapies, you'll be the go-to person for IGT knowledge by the commercial teams. You'll help support sales opportunities wing-to-wing with your technical knowledge. It's a role that will see you going out on the road to visit customers on site to provide demos and trainings to the customers, providing the kind of exceptional service that will ensure we achieve optimal customer satisfaction. It's vital work – your expertise will be invaluable when it comes to making sure patients have access to the best possible care.
GE Healthcare is a leading global medical technology and digital solutions innovator. Our mission is to improve lives in the moments that matter. Unlock your ambition, turn ideas into world-changing realities, and join an organization where every voice makes a difference, and every difference builds a healthier world.
Job Description
Roles and Responsibilities
Provide technical and/or clinical support during sales and customer training process.
Ensure delivery of required demo, installation and customer support.
May be required to provide pre-sale product demonstrations (or clinical trial support) and post-sale installation, training and/or customer service activities, including on site in-servicing and go-live support
Utilizes in-depth knowledge of own and others sales territory, product lines, markets, sales processes or customer groups and uses analytical thinking and commercial experience to execute policy/strategy.
Has knowledge of best practices and how own area integrates with others is aware of the competition and the factors that differentiate them in the market
Uses some judgment and has some ability to propose different solutions outside of set parameters to address more complicated, day-to-day problems with projects, product lines, markets, sales processes, or customers.
Ability to prioritize information for decision making.
Uses technical experience and analytical thinking.
Uses multiple internal and limited external sources outside of own teams to arrive at decisions.
Acts as a resource for colleagues with less experience.
Explains information developing skills to bring team members to consensus around topics within field.
Conveys performance expectations and may handle sensitive issues
Required Qualifications
This role requires advanced experience in the Sales & Clinical Sales.
Bachelor's degree from an accredited university or college ( or a high school diploma with relevant experience).
5-10 Years experience in Cardiac Cath . Lab. or Angiography Lab, working with Interventional Cardiology and Radiology Doctors.
Willing to travel up to 70% in Kingdom of Saudi Arabia and North East Africa
Desired Characteristics
Strong oral and written communication skills.
Demonstrated ability to analyze and resolve problems. Ability to document, plan, market, and execute programs.
Established project management skills.
Inclusion and Diversity
GE Healthcare is an Equal Opportunity Employer where inclusion matters. Employment decisions are made without regard to race, color, religion, national or ethnic origin, sex, sexual orientation, gender identity or expression, age, disability, protected veteran status or other characteristics protected by law.
We expect all employees to live and breathe our behaviors: to act with humility and build trust lead with transparency deliver with focus, and drive ownership – always with unyielding integrity.
Our total rewards are designed to unlock your ambition by giving you the boost and flexibility you need to turn your ideas into world-changing realities. Our salary and benefits are everything you'd expect from an organization with global strength and scale, and you'll be surrounded by career opportunities in a culture that fosters care, collaboration and support.
#LI-MA2