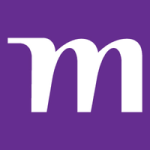 KBR Engineering Inc
Title:Lead HR Generalist
KBR is looking to fill a position of Lead HR Generalist to be based in Abu Dhabi – UAE
Job Description
Ensure allHRoperations, KBR procedures, and policies are efficient and in compliance with legislation and best practices. Support HSE initiatives and programs by working closely with HSE team leads and advisors. Responsible to ensureHRand HSE goals and objectives are met within established timelines.
Administer compensation and benefit plans
Assist in talent acquisition and recruitment processes, if needed.
Solely responsible for projects and reports
Assist in development and implementation of human resource policies
Undertake tasks in performance management.
Prepare and issue employment contracts to new employees and issue contract amendments as needed.
Responsible for successfully onboarding new hires in accordance with the company policies and procedures.
Interaction with the employees on regular basis to respond to their queries.
Liaise with the Payroll team to respond to employee queries related to salaries.
Liaise with the Global Mobility/HSE related to KBR medicals.
Leave management of employees.
Maintain employee files and records in SAP and Workday.
In summary, manage employees from the mobilization stage to the demobilization stage.
The HR department will depend on your assistance in a number of important functions such as staffing, compensation and benefits, training and development.
Coordinate and participate in workplace incident investigations and reporting
Build strong relationships with key stakeholders and business partners such as the local and provincial HR and HSE regulatory and government agencies.
Skills & Experience
Minimum 14+ years relevant experience, out if which 7+ years in the UAE.
Working knowledge in the Oil and Gas Industry and in the Middle East.
Knowledge of Labour Laws of the Middle East
Ability to make sound decisions quickly and efficiently.
Ability to handle tasks independently.
Experience with the use of HR databases, such as SAP/Workday.
Knowledge of social media and professional networks.
Able to communicate effectively, both verbally and in writing
Ability to prioritize and manage time efficiently
Very good written and oral communication and presentation skills.
Skills required for this job are typically acquired through the completion of an undergraduate degree or equivalent and 8+ years of experience.