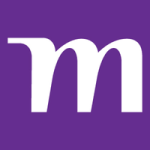 Emirates
Job Purpose
At Emirates, we believe in connecting the world, to and through, our global hub in Dubai and in constantly innovating to ensure our customers Fly Better. Our IT Strategic Change team makes this possible by supporting agile understanding across our organisation. Do you want to play a part in that journey and provide agile coaching to help our IT teams adopt and maintain these agile approaches and build a culture of continuous learning Join us in cosmopolitan Dubai as an IT Capability Coach and make your mark on the aviation world by ensuring that we deliver agile transformations that make our IT division more responsive, adaptable and innovative.
Emirates Group IT is looking for an experienced IT Capability Coach, or Agile Coach, to join our IT Capabilities & Transformation Team, this role is accountable for supporting our journey towards new agile ways of working. The Coach will be responsible for coaching and training on lean agile mind-set, team autonomy and servant leadership across IT. You will carry out activities that enable alignment between portfolio, programme and team level work through fit for purpose processes and frameworks. You will coach team members on contemporary ways of working based on lean principles.
What You'll Do
– Coaching and training on scaled agile practices in assigned areas. Implement Agile Release Trains (team of teams) implementation in line with the priorities established by Manager IT Capabilities.
– Collaborate with all IT functions to train and launch cross functional Agile Release Trains (team of teams) that enable business value with high levels of autonomy and empowerment.
– Coach people across IT on lean agile mind-set, team autonomy and servant leadership. Collaborate with Tech Academy to provide training.
– Identify the best practices that will enable positive outcomes for the company. Collaborate with people across IT to implement new and enhanced ways of working.
– Identify the key metrics around time to market, quality, productivity and people engagement. Implement the right metrics and portfolio, programme and team level in collaboration with the functions and teams.
– Support communities of practice that enable people with common interest in a technical or business domain to collaborate regularly, improve skills and actively advance knowledge of the domain.
– Help all IT functions to use agile toolset with a pragmatic approach that enables right agile practices for software development as well as other work in IT.
– Guide teams to select the appropriate delivery practices that maximises the outcomes expected from the team. These include practices like Scrum, Kanban, Waterfall or a hybrid approach depending on the nature of work to be done and outcomes to be achieved.
Qualifications & Experience
What You Will Bring To The Team
– Degree or Honours (12+3 or equivalent) in an area such as Computer Science, Business Information Systems, Product Management, Applied Sciences, Business Administration and Engineering.
– An experienced professional with 5+ years experience in Information Technology/ Other and a successful track record in agile coaching, helping agile teams develop and improve
– Experience in disciplines such as Agile Coaching, Programme & Delivery Management, Technical Product management, Architecture & Design or Software Development
– Certified SAFe- 4 Program Consultant (SPC)
– Must have good understanding of the following IT disciplines: IT Portfolio Management, Programme & Delivery Management, Technical Product Management, Architecture & Design, Software Development, DevOps & Automation and End to End Quality Assurance
– Proven understanding of Agile frameworks and principles
– Ability to evaluate where people and teams are in their Agile journey and offer the right approach to support growth
– Excellent communication skills at all levels, able to manage expectations and be flexible
– Experience delivering training, workshops and events to large groups, and in developing and updating training content
Leadership Role: No
Salary & Benefits
Join us in Dubai and enjoy an attractive tax-free salary and travel benefits that are exclusive to our industry, including discounts on flights and hotels stays around the world. You can find out more information about our employee benefits in the Working Here section of our website www.emirates.com/careers. Further information on what's it like to live and work in our cosmopolitan home city, can be found in the Dubai Lifestyle section.