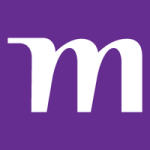 Stantec Inc
19390BR
Requisition Number:
19390BR
Description:
At Stantec, we approach every project as a partnership, because our work creates a lasting impact on our clients communities. We believe that when smart, passionate, creative people come together, real possibilities are within reach.
Our people are at the heart of everything we do they give our work purpose. If you want to be a part of our unwavering team and can bring your sense of imagination and determination to every challenge, then this is the right place for you.
Due to the continued success of our Middle East operations, we are looking for an HSE Engineer for our operations in Abu Dhabi.
Key accountabilities for this position include but are not limited to:
.Preparation and review of HSE Plans, risk assessment, HSE procedures, audit plan
.Conducting HSE audits, inspection, incident investigation as per OHSAS 18001 requirements, OSHAD, International and local requirements
.Good knowledge in the local requirements and regulations for OHSAD, AD municipality, Dubai Municipality, JAFZA Code of practices
.Coordination with clients, contractors and regulatory agencies
.Ensure compliance by all parties with Company's HSE requirements and regulations and all relevant legislation and statutory requirements, including rules and regulations (as amended from time to time)
.To manage in a manner that achieves quality installations meeting performance parameters set out in the Statement of requirements within the cost and schedule targets set by the company.
.To ensure that all actions, works and services undertaken by contractors, are in accordance with the respective agreement with the company.
.To ensure compliance with the company's objectives, requirements, priorities, policies, procedures, standards, rules, regulations and guidelines provided by Company from time to time.
.Review and approve the HSE deliverables of the project.
.Monitor the construction activities and make sure that these are executed as per the HSE plan and procedures.
.Develop & execute a personal HSE intervention plan. Personal plan to include the activities that support visible HSE leadership such as, safety inspection tours in all areas, identifies potential hazards & recommended solutions, audits, personal interaction and participation in HSE meetings.
.Direct and support the identification of HSE hazards, evaluation of risks for all activities and develop the tools to manage and reduce these risks
.Participate in and/or review the various Formal Safety Assessments.
.Review HSE Plan, Procedure, Method Statement, Risk assessment & all Health, Safety & Environment related documentation to ensure compliance with established standards.
.Implement improvement & prohibition notice to contractors set up recommendation & corrective action with the close out date follow up the same
Title:
HSE Engineer (water infrastructure)
Qualifications:
A. Qualifications
Bachelor's Degree in Engineering is a must
Membership of internationally recognized Safety Association e.g. NIBOSH
Hold valid certificate in First Aid/ Hazard Assessment (Entry to confined spaces,
underground structures and works).
Coordinate closely with Quality, Health and Safety Department on Safety requirement and reporting to minimize work construction disruption on site
.
B. Experience
Minimum 15 years demonstrable experience, of which 7 years in pipelines, TSE transmission, recycled water projects.
Must be able to advise and supervise Contractors in a broad range of safety and health hazard preventions and enforcement to the Contractors and project personnel's on
sites.
Able to lead, guide and develop HSE -contractor team for two different contracts.
Able to review Environmental Impact Assessment report, develop recommendations
and follow up with the MME until the approval.
Able to review the Contractor CEMP and insure the correct implementation.
Able to prepare on line HSE reporting and as directed by the Engineer.
C. General
Must have ability to utilize computer technology to analyze data, maintain records, generate reports etc
Must be fluent in English both written and spoken with an excellent capability in written technical skills as well as oral and written communication skills
Must demonstrate his knowledge of Health & Safety and Environmental regulations, requirements for construction projects and awareness of all hazards likely to existing construction sites. Confined space training, proven updated engineering knowledge via continuous training particularly as to Health, Safety and Environmental issues are required
Must possess leadership skills to manage and motivate a team of H&S Inspectors.
Proactive acumen and an ability to manage multiple working areas on site are essential.
#LI-MiddleEast
Employment Type: Full-Time
Job Type: Regular
Job Category: Health & Safety
We're active members of the communities we serve. That's why at Stantec, we design with community in mind. Now uniting approximately 22,000 employees, working in over 400 locations and across six continents, we collaborate across disciplines and industries to bring water and infrastructure projects to life. Our work as architects, engineers and consultants from initial project concept and planning through design, construction, and commissioning begins at the intersection of community, creativity, and client relationships. With a heritage in water, we continue to safeguard and sustain lives, communities, and businesses worldwide.
Our local knowledge and relationships, coupled with our global expertise, qualify us to go anywhere to solve our clients challenges in more creative and personalized ways. With a long-term commitment to the people and places we serve, we have the unique ability to connect to projects on a personal level while advancing the quality of life in communities around the globe.
We look for people who are drawn to use every talent they possess, plus imagination, determination and a drive to do the extraordinary. If connecting across borders with some of the world's top talent appeals to you, join us.
To learn more about job opportunities and a career at Stantec, visit: http://www.stantec.com/careers.html
Location :
United Arab Emirates-Abu Dhabi
Country:
United Arab Emirates
State/Province:
UAE
City:
Abu Dhabi