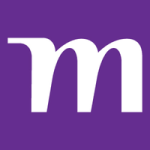 Parsons International
Job Description :
Job Description:
Head OF ICT (Airports)
Abu Dhabi, UAE
Parsons is looking for an amazingly talented Head OF ICT to join our team! In this role you will provide direction, leadership, administrative and technical direction for the Information and Communication Technology (ICT) department resources coordinates overall ICT requirements with Client, users and other program entities, to ensure that the program goals and objectives are achieved.
What You'll Be Doing:
Direct, supervise, and strategically lead the ICT project/construction management team.
Responsible for overall ICT work progress and technical performance on the program, including the integration of the new facility networks to the Airport's structured stream transport (SST) network.
Ensure that the approved project's plans (execution plan, quality plan, safety plan, etc.) are being adhered to and implemented by the contractors/ subcontractors.
Ensure the efficiency and quality of the ICT construction work is executed to the strategic, operational, design and construction requirements set forth in the tender and contract, to meet program objectives.
Ensure the ICT Systems Transition Package(s) from IT Delivery to IT Operations are completed.
Coordinate with other functional managers to ensure correct implementation of the program governance, stakeholder management, coordination, specifications and standards.
Implement project's ICT construction schedule and participate in preparing weekly/ monthly progress reports.
Lead weekly/ monthly progress meetings and construction meetings with the client/ contractors.
Monitors productivity and technical proficiency of assigned personnel. Conducts performance evaluations, takes corrective action as necessary, recommends promotions and salary actions, and recommends training and development for assigned personnel.
Maintains affiliation with professional societies to keep abreast of current and newly developing technologies.
Make recommendations where projects might benefit from new technological changes.
Performs other responsibilities associated with this position as may be appropriate.
What Required Skills You'll Bring:
BS degree in relevant technology discipline from a recognized institution
Minimum 20 years of broad ICT management experience in large-scale building and construction programs, encompassing overall project cycles from inception through construction closeout.
Ideally minimum 10 years in various leadership, managerial and/or operations management roles,with experience on a capital expansion program exceeding $1 billion.
Minimum 10 years of professional ICT experience working in Airport environment role (>20 MAP / > 2 MT/YR cargo, or project of similar scope, complexity and ).
Solid experience liaising with relevant government agencies for design and construction approvals.
Solid problem solving, decision making and analytical capabilities.
Superior management and organizational skills.
Expert negotiating skills.
Excellent communication skills, very good command of the English language, attention to detail, and managing a multicultural team.
Computer skills and familiarity with Microsoft Office applications is required.
What Desired Skills You'll Bring:
MSc degree in relevant technology discipline
Professional affiliation/ registration to relevant internationally recognised authority.
Certification in Program/Project Management
Minimum Clearance Required to Start:Not Applicable/NoneParsons is an equal opportunity employer committed to diversity in the workplace. Minority/Female/Disabled/Protected Veteran.