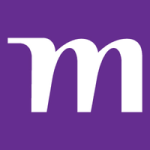 Accor
Front Office Receptionist
An exciting opportunity has arisen for a Front Office Receptionist to join our Rixos The Palm team. To provide exceptional service to the guests & maintains the overall efficiency of standards set.
What's in it for you:
Register and process check in for all arrivals.
Handle guest check outs efficiently and professionally.
Update guest information into the computer after a complete check in.
Accountable for cashiering duties, foreign exchange transactions, night audits tasks and settlement upon Guests departure.
Handles walk-in counter reservations at all times and process call in reservation when room reservations section is closed.
Provide friendly and courteous service to guest and respond promptly to all requests and inquiries at all time.
Resolve guests complaints/ requests and liaise with the department concerned to ensure immediate follow-up.
Handle issuance of guest room key cards and ensure effective control for guest security.
Check and convey message, mail, and package to Guests.
Assist at the Information counter, Foreign Exchange, Night Audit, and, Business center, as and when assigned.
Have knowledge of the hotel rate codes, package, segmentation, discounts, and how to handle each.
Handle safe deposit boxes in accordance with policies and procedures.
Your experience and skills include:
Experience working as a Receptionist in 5. Hotels
Customer-service & Data Entry experience.
Excellent written and verbal communication skills.
Multi-tasking and time-management skills, with the ability to prioritize tasks.
Proficient in Microsoft office suite.
Ability to work flexible hours
Highly responsible and reliable with a professional presentation
Your team and working environment:
Rixos The Palm Dubai Hotel & Suites is a multi-awarded family beach destination situated on the iconic Palm Jumeirah Dubai.
At Accor, we are Heartists!
Are you ready to put your heart at the center of everything that you do If so, then join our team of Heartists at Rixos The Palm, Every day, we look for opportunities to engage on a personal & meaningful way with our guests and each other. We deliver heartfelt hospitality in an environment that is engaging, enthusiastic and professionally rewarding!
Why work for Accor
We are far more than a worldwide leader. We welcome you as you are and you can find a job and brand that matches your personality. We support you to grow and learn every day, making sure that work brings purpose to your life, so that during your journey with us, you can continue to explore Accor's limitless possibilities.
By joining Accor, every chapter of your story is yours to write and together we can imagine tomorrow's hospitality. Discover the life that awaits you at Accor, visit
Do what you love, care for the world, dare to challenge the status quo! #BELIMITLESS