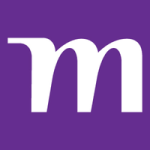 Doctor Expat
The Company
State-of-the-art Aesthetic center based in Dubai and are offering highly advanced and innovative techniques for both surgical and non-surgical treatments like Plastic Surgery, Dermatology, Wellness, Laser & Skin care.
The clinic has been established for the last 15 years or more
Requirements:
Past experience in an Aesthetic Clinic is ideal of at least 2 years, and preferably in UAE
They are looking for someone with excellent spoken English, ideally as a first language, fast thinker, and who uses their own initiative
Ability to speak confidently on the phone and handle bookings, appointment scheduling, greeting and meeting patients, checking in patients & outpatients
This is a client-facing role that could involve advising patients on different treatment plans
Immediate Start. Must be in UAE
Salary :
Package between AED9,000-11,000 depending on experience
5 days per week (48 hours)
If you feel that your qualifications match the requirements, and this seems like an opportunity you would like to explore, we would love to speak to you.