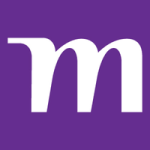 PwC
Job Description & Summary
As an FP&A expert, you will report to the Sr. Manager FP&A and work alongside a competitive team.
Your responsibilities will include providing financial insights and projections to the accounting team. You will provide reliable data and analysis to be used in decision-making and planning.
You will prepare accurate monthly financial reports, assist in the preparation of presentations that provide thoughtful analysis, identify action items, and effectively frame decisions that need to be made.
You will perform a wide range of duties that may include, but are not limited to:
Working closely with the leadership team to formulate the business's medium to long term financial and strategic plan
Work with Business Unit heads to build their annual budgets and forecasts
Producing models to project long term growth and determine the impacting business factors
Delivery of competitor analysis, market trends and associated commentary to the Leadership team
Analysing financial and operational results to better understand company performance
Utilising BI tools to delivery meaningful insights into business performance
Communicate to senior management the reasons behind the product/department performance and results
Provide detailed analysis and commentary on cost center results
Reviewing operations and recommending new productivity or cost saving initiatives
Reviewing existing processes and procedures to develop recommendations for improvement efforts
Evaluating previous budgets, expenditures to develop and implement future budgets
Communicating results and recommendations to senior management for improvements that will lead to cost reduction, revenue generation and streamlining operations
Provide insights to senior management around financial modeling, forecasts and profitability
Partner directly with the LoS and Country finance teams and other stakeholders to collaborate on metrics, goals, and business reviews.
Dive deeply into financial data and become a subject matter expert to provide additional insights.
Work on corporate projects and initiatives that impact the entire organization.
Create presentations that provide insightful analysis, identify required action items, and effectively frame decisions to be made.
Identify and research variances to forecast, budget, and prior-year expenses, proactively identifying opportunities for improvement.
Develop and maintain effective relationships with business partners and cross-functional teams at all levels of the organization.
Be a functional liaison between Finance and IT for issues related to the data warehouse, reporting and BI dashboards etc.
Skills and Attributes:
Minimum of 5 years of relevant analytical / FP&A experience
Significant analytical skill set, including the utilisation of BI and reporting tools
Strong quantitative abilities
Able to solve complex problems
Excellent communication skills with ability to build relationships
Strong influencing and interpersonal skills
High level of commercial acumen
Advanced computer software skills, including Power BI, TM1/Cognos, Alteryx and advanced Excel
Professional qualification such as CA or CPA or CFA
Education (if blank, degree and/or field of study not specified)Degrees/Field of Study required:Degrees/Field of Study preferred:
Certifications (if blank, certifications not specified)
Required Skills
Optional Skills
Desired Languages (If blank, desired languages not specified)
Travel RequirementsNot Specified
Available for Work Visa SponsorshipYes
Government Clearance RequiredNo