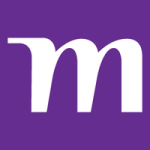 Chalhoub Group
On behalf ofCELINE- LVMH, we are hiring for aSales Advisorto join the flagship store in Dubai Mall.
Celine is a booming French and leather goods couture house driven by a new holistic and creative project led by Hedi Slimane, its artistic director.
Celine's ambition is to become one of the most iconic luxury brands worldwide.
To make this vision a reality, we are looking for enthusiastic, agile and passionate personalities eager to evolve in a demanding environment.
What you willbe doing
We are looking for a Sales Advisor who will be responsible for offer to our clients the best customer service.
Contribute to the development of sales and the achievement of common sale objectives.
Welcome and advise our customers and provide the best customer service.
Share with our customers the story behind our products and deliver our expertise.
Be proactive and bold by proposing complementary products.
Contribute to the recruitment and retention of our customers by building privileged and lasting relationships with each of them.
Be actively part of the operational life of the store: Visual merchandising, restocking, transfers, after-sales service, inventory management.
Control and respect the internal procedures and guidelines
Support the digital evolution of the House.
Be a great ambassador of Celine and the group
Endorsing the CELINE spirit with your creativity and your sense of excellence.
What you'llneed tosucceed
Complete all stages of the application (Video interview and pymetrics assessment)
High product and fashion sensitivity and knowledge
A previous experience of minimum 2 years in sales and in fashion or luxury sector
Ability to understand and go beyond customers needs to provide them the best customer experience.
Taste for challenge and a team spirit
Sense of service, natural curiosity, openminded, optimism and empathy are essential to your success at CELINE.