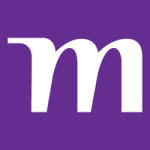 AECOM
Job Summary
There is an exciting new role within the Building Physics team, which has been developed to meet the growing demands of the technical and strategic sustainability consultancy services at the built environment. We are currently looking for a Energy Modeler to join our Building Engineering teams, in Abu Dhabi.
Responsibilities:
Conduct energy performance models using IES VE, CFD under the supervision of the Sr. Building Physicist.
Assist with green building certification submissions (Estidama, LEED, Mostadam etc.).
Undertake Outdoor & Indoor Thermal Comfort Analysis with supervision from team members.
Adopt good engineering/design solutions to assigned tasks and develop appropriate research and documentation to support these solutions.
Critical thinking with ability to breakdown problems to solve them.
Supports the preparation and completion of design presentations and design reports.
Coordinate with internal design disciplines to achieve a high quality, consistent set of presentation or design documents.
Independently checks the accuracy of own work prior to review by the senior member or designated senior team member.
Support development of designs, calculations, sketches, diagrams, schematic drawings, working drawings, develops details, specifications.
Organize own work to achieve set deadlines.
Minimum Requirements
3-5 years of energy modeling experience using IES VE, with a deep understanding of ASHRAE 90.1.
Must have proven track record in producing energy analysis for LEED and Estidama documentation and tools.
Excellent Communication, and Report Writing Skills.
Presentation skills using PowerPoint, Word and / or other DTP packages (InDesign).
Ability to adapt to changes.
Capable of verifying their own work and cross checking.
CFD experience is preferred.
Experience with Phyton programming, Grasshopper, Rhino is preferred.
Preferred Qualifications
Bachelors degree (BEng), Masters degree (MEng), or energy related qualification.
What We Offer
We will give you the flexibility you need to do your best work with hybrid work options. Whether you're working from an AECOM office, remote location or at a client site, you will be working in a dynamic environment where your integrity, entrepreneurial spirit and pioneering mindset are championed.
You will help us foster a culture of equity, diversity and inclusion – a safe and respectful workplace, where we invite everyone to bring their whole selves to work using their unique talents, backgrounds and expertise to create transformational outcomes for our clients.
We will encourage you to grow and develop your career with us through our technical and professional development programs and diverse career opportunities. We believe in leadership at all levels. No matter where you sit in the organization you can make a lasting impact on the projects you work on, the teams and committees you join and our business.
We offer competitive pay and benefits, well-being programs to support you and your family, and the development resources you need to advance your career.
When you join us, you will connect and collaborate with a global network of experts – planners, designers, engineers, scientists, consultants, program and construction managers – leading the change toward a more sustainable and equitable future. Join us and let's get started.
As an Equal Opportunity Employer, we believe in each person's potential, and we'll help you reach yours.
Additional Locations AE – Dubai, UAE – UBora Tower
Virtual: Yes
Qualified applicants will receive consideration for employment without regard to race, color, religion, sex, national origin, sexual orientation, gender identity, disability or protected veteran status.