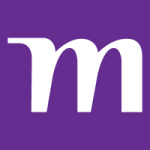 Marsh McLennan
Mercer is seeking candidates for the following position in Northern California:
Employee Benefits Consulting Attorney
What can you expect
Join a highly-skilled, cohesive team of lawyers and technical experts who analyze health and welfare benefit plan legislative, regulatory, judicial and government relations issues
Develop market-differentiating advice, insights, and solutions related to health and welfare plans.
Analyze key policy, legislative and legal developments and issues, and share advice, insights and solutions with internal and external clients.
Design and draft legal documents including plan documents, summary plan descriptions, employment policies, communication to participants, plan governance and administrative materials.
Act as legal/technical expert providing advice, insights and solutions to clients and consultants on unique legal/technical and compliance issues affecting strategies, programs, plans (design and operations), and practices.
Consult with clients on design, and plan qualifications under the Internal Revenue Code and ERISA.
Present consulting capabilities in business development settings to clients and prospective clients along with sales consultants, account managers, and business consultants.
Give presentations on a variety of benefits law topics, as needed, to clients, prospects and HR/benefits professionals in a variety of settings, including meetings, conferences and other forums.
What is in it for you
A firm that is a globalleader in health and welfare plan consulting, delivering innovative solutions that address the needs of our clients and their employees, help millions of people achieve a healthier future and help organizations build a more secure business
A company with a strong brand and strong results to match
Access to leaders, relevant volunteer and mentoring opportunities and interactions with counterparts in industry groups and client organizations
Flexible work opportunities for work/life balance
A culture of internal mobility and collaboration
We are excited to offer the following benefits to all of our colleagues: – Health and welfare benefits – Tuition assistance – 401K and other retirement savings programs – Employee assistance programs – physical, mental and financial
Many other voluntary benefits andconsumer discounts on products and services, as well as other programs designed to ensure your financial, physical and emotional well-being
We will count on you to:
Work with other experts to develop market-differentiating, in-depth analyses of, and insightful, practical implications relating to, key developments and topics in the health and welfare plan legal/regulatory space
Work successfully with experts and non-experts to help identify and address complex legal and compliance issues, particularly those for which clear answers don't exist
Proactively stay current on key federal and state legislative and regulatory developments
Work quickly under pressure
What you need to have:
Juris Doctor Degree or foreign equivalent plus at least five (5) years of experience in a Legal, Compliance, Risk Management Consultant, Legal Consultant, or a related position.
Must have five (5) years of legal experience with: Employee benefits or tax ACA requirements Conducting HIPAA risk assessments State insurance laws and regulations HR practice, laws, plans, and operations Advising on employee benefit topics with service provider firm, consulting firm, law firm, or government agency Service Contract Act and Benefits law experience.
Must hold a current license or certificate to practice law from at least one (1) state bar association. Any suitable combination of education, training or experience is acceptable.
10% domestic travel is required to various and unanticipated company and client sites.
Excellent verbal and written communication skills, particularly the ability to communicate technically complex developments, issues, and analyses in easy-to-understand and actionable ways
The ability to meet tight deadlines and prioritize a varied workload in a fast-paced, unpredictable, and demanding environment
Willingness to learn new skills, expand knowledge of subject areas, and adapt to technological and business changes
What makes you stand out
Experience working with corporate clients of all s
Public speaking and exceptional oral presentation skills
A commitment to doing great work at a high level of engagement, detail, and thoughtfulness
A passion for continuously learning and improving, effectively analyzing and communicating developments and insights, and regularly exceeding consultants and clients expectations
Mercer believes in building brighter futures by redefining the world of work, reshaping retirement and investment outcomes, and unlocking real health and well-being. Mercer's more than 25,000 employees are based in 44 countries and the firm operates in over 130 countries. Mercer is a business of Marsh & McLennan (NYSE: MMC), the world's leading professional services firm in the areas of risk, strategy and people, with 76,000 colleagues and annual revenue of $17 billion. Through its market-leading businesses including Marsh, Guy Carpenter and Oliver Wyman, Marsh McLennan helps clients navigate an increasingly dynamic and complex environment. For more information, visit https://www.me.mercer.com/. Follow Mercer on Twitter @Mercer.
Marsh McLennan Companies and its Affiliates are EOEMinority/Female/Disability/Vet/SexualOrientation/Gender Identity employers