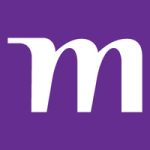 Accor
Job Description
Duty Manager
Ready for a career move and be part of the pre-opening team We are looking for a new talent to play a vital role in our Front Office department working alongside a fantastic team.
What is in it for you:
Employee benefit card offering discounted rates in Accor worldwide
Learning programs through our Academies
Opportunity to develop your talent and grow within your property and across the world!
Ability to make a difference through our Corporate Social Responsibility activities, like Planet 21
What you will be doing:
As a Duty Manager your role will include such as:
Supervises overall activities in the department.
Supervises and delegates duties to supervisors and prepares work schedule for them.
Plans and organizes departmental periodical training sessions for staff of courtesy, efficiency and job knowledge (especially for new staff).
Ensures good communication and cooperation between front office department and other departments.
Performs all duties applicable to the night shift ensuring the all report, system checks as well as run of the day (date system change) are performed accordingly to standards and hotel requirements.
Maintains a personalized service standard of the reception by constant training and motivation of the team members.
Liaise closely with Housekeeping to ensure that optimum number of room / suites are available and all incoming guests requirements are met.
Reads all reservation correspondence prior to the guest arrival to understand the needs and wants of the guests, updates and corrects information in Opera accordingly.
Conducts daily briefings
Blocks special room. Requests and personally checks them prior to the arrival of guests.
Personally welcomes guests and allocates rooms and coordinates with supervisor for proper follow up.
Personally resolves any problem a guest may face during his stay in the hotel or endeavors to provide the maximum service possible always with a margin for flexibility.
Meets on a monthly basis with all team members in the department in order to convey information and to discuss technical queries and to solve any problems employees may encounter.
Communicate to management concerned, movement of guests and guest comments.
Coordinates with the training department to implement training plans.
Prepare revenue and occupancy forecasting
Your experience and skills include:
With minimum 2 years experience in similar role in a 5-Star Hotel
Strong problem solving and organizational skills
Should be able to communicate well in English (Addtonal language is an advantage)
Ability to mentor and develop teams
Our commitment to Diversity & Inclusion:
We are an inclusive company and our ambition is to attract, recruit and promote diverse talent.
Why work for Accor
We are far more than a worldwide leader. We welcome you as you are and you can find a job and brand that matches your personality. We support you to grow and learn every day, making sure that work brings purpose to your life, so that during your journey with us, you can continue to explore Accor's limitless possibilities.
By joining Accor, every chapter of your story is yours to write and together we can imagine tomorrow's hospitality. Discover the life that awaits you at Accor, visit
Do what you love, care for the world, dare to challenge the status quo! #BELIMITLESS