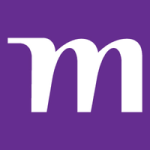 Halian
Job Description
Our Client
Our client is an enterprise digital solutions & transformation services business based in Dubai. They are looking for an experienced Product and Solutions Director to lead a high performing team of SME's and Product Developers.
Your Responsibilities
Define strategy, product and solution requirements, overall product and solution
architecture, and deliverables that support the business goals in collaboration with
senior management.
Support the technology SMEs and be the company's most senior consultant in
customer engagements.
Plan and schedule product and solution development projects and their timelines and
milestones using appropriate tools.
Proactively manage changes in project scope. provide guidance during difficult
situations, and when deadlines are missed.
Your Qualifications
15+ years of Management experience in a similar role, with consulting focus on digital transformation, customer-facing, and operational excellence consulting.
Proven experience in providing strategic and technical leadership to large complex organizations.
Knowledge of the contemporary digital landscape of organizations and experience of bringing leading technology and processes to an organization to drive sustainable
growth.
Demonstrated ability in leading solution and product development teams and developing the needed strategies.
Bachelor's degree in Computer Science, Information Science, Data Science, or Engineering
Masters degree in Computer Science, Information Science, Data Science, or Engineering is preferred
PhD level in any social or physical science field is a plus
Project Management Certification (PMI or Prince2)
Enterprise Architecture (TOGAF)
Process Design (ITIL)
Halian Group
With over 20 years of experience, we have come to understand that innovation is the only way to provide agile, practical solutions that transform businesses and careers.
Our resourcing and smart services help you to realize tomorrow's potential. Discover the amazing things possible when you bring the right people and the right technologies together.