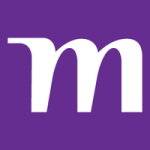 Black Pearl Management & Human Resource Consulting LLC
Our client, a large medical facility, is currently looking for a number of Critical Care Staff Nurses to be based in Abu Dhabi. For this role, you will have the following responsibilities:
Responsible for ensuring that the nursing process of; diagnosis, assessment, planning, implementation and evaluation of the patient's care is in collaboration with the family and is in accordance with the organizations policy and procedures and scope of service.

Demonstrating accountability for own professional judgement, actions, outcomes of care and continued competence.

Recognising the boundaries of your scope of practice and limits of own competence.

Under supervision and collaboration with the interdisciplinary team ensures that the provision of individualised care from point of first contact throughout the episode of care, incorporates the continuum of care and rehabilitation goals.

Identifying significant changes/deterioration with patient conditions, initiates appropriate action within scope of practice and escalates concerns timely and appropriately.

Taking all reasonable steps to protect children or adults who are vulnerable or at risk from harm, neglect or abuse and escalates concerns.

Demonstrates a working knowledge of resource consumption and practices within a cost effective framework.

Works closely with families to ensure they are involved within all aspects of care where appropriate.
Requirements
To be considered, you need to meet the following requirements:

At least 3 years of experience in a large hospital or rehab facility withinICU/MICU/CICU/Neuro ICU/SICU/CCU/Long Term unit.

Bachelor's degree in nursing

Willing to work 12 hours per shift or 48 hours per week
Due to the current situation, onlycandidates who are based in the UAE will be considered.
To view other vacancies we have, please check our website (www.blackpearlconsult.com) and follow us on our social media accounts –LinkedIn/Facebook /Twitter/Instagram
Disclaimer: Black Pearl will never ask for money or any form to charge our candidates just to process or consider their application for any of our available vacancies. Ifyou happen to receive such request from any members of our staff or other individuals claiming to be part of Black Pearl, please do call our office at +9712 622 55 03 or drop us a message on our website –www.blackpearlconsult.com.