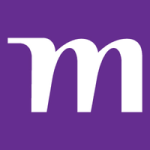 Air Arabica
IMPORTANT INFORMATION
This position will be hired on ACTION HOSPITALITY a group company of Air Arabia Group.
Job Purpose
Toassistcustomersandpromptlyrespond totheir queriesby providingclear information,guidanceand serviceneeded, this includes delivery/dispatch of items andcash handling as per company's adopted policies and procedures.
Key Result Responsibilities
Opens/closes the showroom timely and maintains a safe and tidy workplace ensures availability and readiness of display items in the assigned areas.
Greets customers when entering and leaving the store.
Handles the main reception desk:receiving payments, issuing receipts, keeping track of all cash and credit transactions,responds to customers inquiries whilst relaying clear messages and information as appropriate.
Secures and properly controls cash, negotiable items, passwords and keys.
Balances assigned cash draweron a daily basis, maintains appropriate drawer limits, and adheres to all security procedures in respect to the cash drawer and the key to the cash drawer.
Attends to customers'purchases, alterations, laundry,itemsdelivery, etc.Assists customers in fitting, takesmeasurementsfor alterationsand communicates to manufacturer as needed.
Properly documents all necessary transactions in the Large Transaction log
Acts as focal point for the suppliers/vendorswith respect to pick-up/drop-off of productsand packages.
Assists the officer/supervisor in stacking items on shelves accurately collects items from store and delivers to customers as required.
Informs the officer/supervisor with any shortages in items or low inventory levelsof productswithin the showroom.
Packs items to be dispatched to the hubs/stations according to the approved orders and advises officer/supervisor once they are ready for processing.
Prepares and maintains a database of all uniform orders (new/alteration) in an excel sheet format to be referred to as needed.
Ensures the comfort of allcustomers,visitorsandguests waiting in theshowroomarea, escorts them if needed.
Collects and promptly delivers documents, stationery and messages within theshowroomin a timely and efficient manner.
Candidate Preference
Female candidates will be given a higher preference.
Candidate currently residing in UAE will be preferred.
Demonstrates pleasant personality and positive attitude all times.
Capable of comprehending and classifyingitems anddocuments needed for required tasks.
Multi-task oriented, responds to multiple assignments easily and promptly.
Demonstrateshigh attention to details.
Willing tosupport andprovide alternate solutionsin ad-hoc scenariosand unplanned situation.
Dependable, self-initiativetakes ownershipand acts proactively.
Displays energy and enthusiasm.
Qualifications (Academic, Training, Languages)
High School or Diploma and higher in any stream is acceptable.
Prefered to have a degree or diploma in Fashion Technology/ Textiles
Well-groomedand organized.
Dynamic and physically fit for the job, requires frequent movement.
Agerecommended: not above 30 years.
Proficient in Microsoft Office.
Good inEnglish Language (Any additional language is a plus).
Work Experience
1-3years ofcustomer serviceexperience in a similar rolein any industry.
Previous experience as Cabin Crew would be beneficial.
Reliable for handling cash with accuracy and no discrepancies.
Ability to understand assignments and plan tasks according to priorities and logical order.
Cooperative team player possesses good organizing and time management skills.
Stays up-to-date withneededinformation and/orchangeswithin the companyincluding names of departments and personnel and their offices locations.