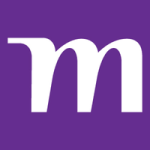 Parsons International
Job Description :
Minimum Clearance Required to Start:Not Applicable/None
Job Description:2. JOB OBJECTIVE:
Manages all pre- and post- contract activities for a major multimillion miscellaneous projects. Interacts with Client, consultants, and contractors throughout the project lifecycle. Proven experience dealing with contractor and consultants claims and disputes.3. JOB DIMENSIONS:
Number of Staff Supervised:
Direct Reports:Contracts Administrators
Administrative Support Staff
Total:4. KEY ACCOUNTABILITIES:
Description
Key Result Areas
Participates in Corporate strategic planning activities for specific projects (e.g., risk assessment, bid/no bid analysis, participation in business plan development, etc.).
Provides technical guidance to assigned personnel, and ensures proficiency and timeliness of contract administration. Makes staffing assignments and reassignments as Company and project needs arise.
Collaborates with Client and project management consultant to ensure proper support in proposal preparation, as well as contract negotiations and administration.
Reviews requests for proposals to identify risks and contractual terms not conforming to Company policy.
Negotiates the more difficult, complex, or sensitive issues with clients.
May represent the Company at government procurement regulatory and policy-making organizations that will have an impact on the industry.
Maintains an active participation in related professional societies to keep abreast of relevant contractual issues.
Performs other responsibilities associated with this position as may be appropriate.
Requires a comprehensive knowledge of industry business practices and the negotiation of prime contracts.
6. QUALIFICATIONS, EXPERIENCE, & SKILLS:
Minimum Qualifications:
Ideally you will possess B Sc degree in Civil Engineering/Quantity Surveying/Construction
Minimum Experience:
Management with 12-15 years of prime contract administration and management experience within in a large international engineering and construction firm with at least 10 of them working in a similar capacity on with similar companies supporting large construction and infrastructure projects
7. QUALIFICATIONS, EXPERIENCE, & SKILLS (continued):
Further Qualification Required:
Will be a chartered member of the Royal Institute of Chartered Surveyors (MRICS).
Have a working knowledge of PC software packages typically associated with contract administration.
Proven ability to perform in a management capacity is also required
The ability to work as part of a specialist team, combined with the self-motivation required to work with minimal supervision and have experience of running multiple contracts at any one time, interpreting contracts and dealing with claims and other contractual issues.
English language proficiency is required.
Working knowledge of FIDIC and other international standards such as, NEC, JCT, ICE, EJCDC, and pre- and post-award contract administration.
Familiarity with civil and common law is a plus.
Further Experience Required:
Relevant work experience including extensive contracts administration, negotiation and claims management exposure.
Has experience dealing with high value claims, dispute resolution, and arbitration on both construction and infrastructure projects and preferably have experience of working in the Middle East or Internationally with FIDIC and other international forms of contracts.
8. COMPETENCIES:
Interpersonal, negotiation, report writing and communication skills.