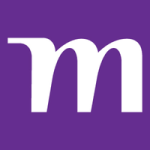 Apple
Summary
At Apple, ideas have a way of becoming extraordinary products, services, and customer experiences very quickly. The people here at Apple don't just build products – they build the kind of wonder that's revolutionized entire industries. It's the diversity of those people and their ideas that encourages the innovation that runs through everything we do, from amazing technology to industry-leading environmental efforts. Marcom is Apple's Global Marketing Communications group. We oversee all of Apple's advertising and marketing to ensure the flawless development and execution of world-class communications. The Channel XF team within Apple's Worldwide Marcom group is responsible for the strategic alignment, cross-functional integration and implementation of Apple's marketing communications (content and platform) work for Channel. In this role you will bring an innovative voice to the in-store customer experience, ignite digital transformation of POS, design seamless online to offline experience, provide strategic input into quality channel growth plan. Bring passion and dedication to your job and there's no telling what you could accomplish!
Key Qualifications
You have hands-on experience in Marketing Communications and Retail Brand Marketing fields.Experience & deep knowledge in retail experience innovation.You have up to date knowledge of leading retail trends and have a solid pulse on Retail Brand Marketing activities.You have expertise in building strategic frameworks and insights that improve the creative development process.You are an excellent problem solver with analytical capabilities and are comfortable leading data driven decision.You exhibit deep expertise in go-to-market strategies across commercial (financial thresholds, staffing, operations, sales, partners) and marketing (product, digital, environments, customers, design, comms).You have extraordinary written, verbal and presentation and negotiation skills.You are resourceful, resilient, adaptable, and a results-oriented teammate with high energy and positive attitude.
Description
Lead platform activity project progress and design executions, including Apple platforms, global playbook adaptation projects, and GEO led platform initiatives. Research and identify customer experience innovation opportunities, and recommend the best suitable solutions for Apple customers. Synthe all business strategies, such as product, comms, channel, digital to contribute to the customer experience in channel. Monitor platform & program initiatives performed in GEO, and set success criteria and measure. Partner with your local or global agencies and local partners to conduct space-planning, site-surveys, and planogram production, and be accountable for all documentations. Develop deep collaboration with key teams across Apple (Product Marketing, Sales, Operations) to deliver outstanding platform (physical + digital) work that meets brand, partner, and commercial objectives. Lead all merchandising efforts for program activity, including product launch readiness. Communicate strategy merchandising plans with cross functional team members and partners. Act as GEO platform activities Marcom responsible person, working with WW to improve activities by sharing feedback and insights. Share GEO market activities and insights with WW, and become a GEO platform advocate and influence WW development work.
Education & Experience
Additional Requirements