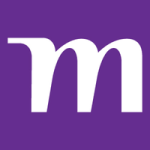 Air Arabica
Job Purpose
To conduct assigned flights in accordance with the detailed provisions of Air Arabia Operational Manual and in compliance with the GCAA/CAA related regulations. He/she must ensure ultimate safety, security, and efficiency are achieved throughout all operated flights supports and guides the flight/cabin crew, handle emergencies and ad-hoc scenarios effectively, and takes control over the flight to ensure successful performance and positive corporate image.
Key Result Responsibilities
Flies the Air Arabia aircrafts from one destination to another in accordance with the given schedules andapproved flight plans carries his/her duties and acts as the ultimate responsible for the aircraft during theassigned flights taking into account the following key factors, in order of priority:

i. Safety
ii. Efficiency
iii. Passenger comfort

Ensures that assigned flights are conducted in accordance with the detailed provisions of the Air ArabiaOperations Manual and regulations. At all times, implements, monitors and maintains the procedures necessary to ensure the safe and smooth operation of the aircraft undertaken.
Ensures timely attendance, proper grooming, fitness and legality of self and Flight Crew for the assignedflights. Conducts pre- flight Briefing to ensure members are acknowledged with flight detailscontinuously ensures briefing is properly done prior to each action as per the adopted procedures.
Liaises with co-pilots (First Officer and Second Officer) and Dispatch Team prior to each flight ensuringflight/cabin crew members are well prepared and provided with required information, this includes aircrafttechnical status, route preferences, weather, fuel, weight, distribution of roles, etc.
Ensures, within the safety constraints as detailed in the relevant sections of the Air Arabia OperationsManual, that the aircraft is flown so as to make most efficient and effective use of fuel during the flight.
Ensures the required safety, security, fuel, and transit checks are carried for each flight by theFlight/Cabin assigned crew members before, during and post each flight. Takes necessary action anddirects the crew on how to react in case of safety or security irregularities decides on escalations ifneeded.
Cooperates with the Maintenance Engineers to confirm the aircraft technical status and ensure itssuitability to fly seeks the support of MCC and MROs to raise possible concerns and identify any defectsor technical issues implements the rectification or corrective measure immediately where applicable.
Makes sure all the needed documents and technical logs are loaded with necessary accurate data as perAir Arabia and GCAA/CAA regulations and adopted procedures. This includes the technical log book,journey book, boarding sheets, reports, etc.
Ensures that the Air Arabia Operations Manual is distributed, accounted for, maintained, kept up todate, understood and complied with by Flight Crew.
Keeps himself/herself up-to-date with the legal requirements of the different regulatory bodies such asCivil Aviation, GCAA/CAA, Airbus Company and any other relevant regulatory body relating to flights andFlight Crew.
Undertakes additional, ground based tasks such as Safety Officer or Security Officer, as directed by theHead of Flight Operations and in accordance with the provisions of Part A of the Air ArabiaOperations Manual.
Qualifications (Academic, training, languages)
Appropriate ATPL License is a must
He/she must pass the technical/psychometric assessment for Pilots as per Air Arabia/GCAA/CAA standards.
He/she must pass the Medical Fitness check-up carried for the Pilots as per Air Arabia/GCAA/CAA standards.
Training in safety and emergency response is essential – a formal qualification is an advantage.
Basic Airport, security procedures and regulations training is an advantage.
Crew Resources Management Training is considered an advantage.
IATA principles & standards relating to security is an advantage.
Proficient in Aircraft systems, proficient in Microsoft Office, Internet and Web Search.
Very good in written and verbal communication skills, Technical reports writing, presentations, etc.
Work Experience
Minimum of 800 hrs as PIC on A320.
Minimum of 2000hrs as PIC.
Valid PPC/ IR
Experience with low cost airline is highly desirable.
Possesses acceptable industry knowledge in aircraft systems and operating procedures.
He/she must possess needed knowledge and exposure to handle any other role delegated to him/her such as security or safety related roles as required by the Air Arabia and GCAA/CAA regulations.
Exposure to QA/Safety/Security/Audit procedures and practices related to and affecting Flight Operations.
Capable of implementing policies, procedures and manuals as per approved standards and regulations.