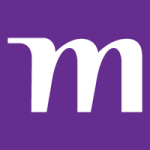 First Abu Dhabi Bank
Job Description
Tohandle all inbound calls and emails via the website related to FAB Properties and Mismak.
Generic Accountability
Policies, Processes & Procedures
Follow all relevant departmental policies, processes, standard operating procedures, and instructions so that work is carried out in a controlled and consistent manner.
Demonstrate compliance to organization's values and ethics at all times to support the establishment of a value drive culture within the bank.
Job Specific Accountabilities
Handle all inbound customer calls respond to FCR enquiries and capture/pass messages as directed (Arabic/English).
Log all incoming rental enquiries, service requests, complaints and other feedback into the CMS system and provide unique reference number together with a target resolution time to caller.
Monitor and track all case files from CMS until completion notify customer of any delays and expedite where necessary to maintain customer service standards (KPIs).
Identify the root cause of any complaint and record in CMS to facilitate accurate reporting.
Qualifications
Minimum Qualification
Bachelor's degree in the Arts (BA) or Sciences (BS) or a related discipline.
Minimum Experience
Three years relevant experience in a Call Centre environment preferably in the property or construction sector, with a minimum of two years as an Agent or Customer Service Representative.
Please specify the Qualification required for the related Job
Please specify the experience required for the related Job