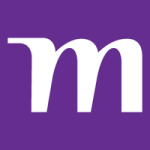 Majid Al Futtaim
Majid Al Futtaim invites you to join us in our quest to create great moments for everyone, everyday! We are the leading shopping mall, residential communities, retail and leisure pioneer across the Middle East, Africa and Asia, serving over 560 million visitors a year. For the past two decades, we have shaped the consumer landscape across the region, transforming the way people shop, live and play, while maintaining a strong sustainability track record and the largest mall in the world to attain LEED Gold EBOM Certification. We have over 40,000 team members in 15 international markets representing over 100 nationalities – all keeping the customer at the heart of everything we do. If you enjoy being BOLD, PASSIONATE and TOGETHER, then Majid Al Futtaim is the destination for you.
Role Purpose:
The role will be responsible for ensuring the operationalization of the business continuity strategies and related technology aspects of this management program. In working closely with the business and support departments (operating companies – OpCos), the role will support and assist the Information Security Lead to implement and maintain an integrated business continuity and digital risks management program, including but not limited to development and update of: 1. Policies and standards including deliverables, outputs, activities, services and functions to maintain the objectives of the program. 2. Fulfill legislative, regulatory and contractual requirements for the business continuity and information security program. 3. Liaise with and undertake tests/simulation required to operationalise and maintain related certifications.
Role Responsibilities and Accountabilities:
Plan, conduct and incorporate learnings from regular business continuity plan (BCP) simulation exercises to test the adequacy of existing plans and strategies updating procedures and plans regularly and act as a coordinator for continuity efforts after a disruption event.
Ensure that established business continuity management (BCM) framework complies with best practice standards (ISO 22301 / NCEMA etc.) and is appropriately replicated across other operating regions.
Contribute to the development and maintenance of technology / IT services continuity assessments of the technology infrastructure supporting identified critical processes.
Identify areas of compliance against technology related information security risks across information confidentiality, integrity and availability.
Develop and implement corrective action plans to Business Continuity and Digital Resilience program to ensure the BCP remains compliant with the legal, regulatory and business requirements.
Provide necessary awareness if needed across OpCos.
Perform bi-annual program assessment and take it to next levels of maturity in accordance to best practice and business needs. Rewrite plans where required for increased efficacy.
Define response and recovery protocols between the OpCos and between the OpCos and the umbrella holding company.
Minimum Experience/Qualifications
5 to 8 years of exposure to multinational / multi-disciplinary operations and technology environment within the Business Continuity Management and/or IT Services continuity management.
Expert knowledge of IT, Cloud and its operational risk assessment methodology.
Knowledge of data flow diagrams and application mapping processes for underlying architecture dependencies.
Certified Business Continuity Professional CBCP or similar is preferred.