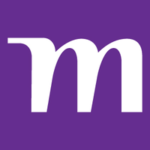 AECOM
Saudi Arabia – , Jeddah
Job SummaryJob Duties:
Assisting the Resident Engineer in the management and administration of various construction contract packages.
Reviewing the contractor's design for the works related to a container terminal and supervise the progress at all times.
Monitoring the work performed, the material incorporated in the work, the materials stored at the site and the contractor's manpower, equipment and report.
Coordinating the efforts of separate contractors and liaise with local authorities.
Observing the safety procedures followed by the contractor.
Issuing instructions as necessary to correct safety violations.
Attending weekly, monthly and other progress meetings held at the site as required. Review the contractor's progress.
Identifying constraints and recommend corrective measures.
Remaining vigilant regarding all aspects of the construction activities and monitor the supervision consultant staff performance & their compliance with agreement terms.
Assisting with preparation and transmittal of site directions and instructions.
Coordinating with the team on site to ensure that contractual obligations are met. Carry out other tasks as may be assigned to you with your expertise from time to time.
Undertaking overview electrical supervision duties on site to ensure general compliance of the works with specification and contract requirements and when necessary cause to address deficiencies associated with the same.
Coordinating all aspects of submittals, review and approvals against contract requirements and when applicable report and advice on deviations from the same.
Coordinating as may be required with client on all specialist participation related to the final acceptance of the works.
Assisting client in all aspects of the final acceptance of the work and close-out of all applicable contracts related to the same.
Minimum Requirements
TBC
Preferred Qualifications
TBC
What We Offer
When you join AECOM, you become part of a company that is pioneering the future. Our teams around the world are involved in some of the most cutting-edge and innovative projects and programs of our time, addressing the big challenges of today and shaping the built environment for generations to come. We ensure a workplace that encourages growth, flexibility and creativity, as well as a company culture that champions inclusion, diversity and overall employee well-being through programs supported by company leadership. Our core values define who we are, how we act and what we aspire to, which comes down to not only delivering a better world, but working to 'make amazing happen' in each neighborhood, community and city we touch. As an Equal Opportunity Employer, we believe in each person's potential, and we'll help you reach yours.
Virtual: No
Qualified applicants will receive consideration for employment without regard to race, color, religion, sex, national origin, sexual orientation, gender identity, disability or protected veteran status.