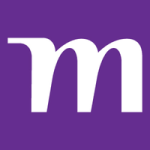 Aster DM Healthcare
JOB DESCRIPTION
Objective:
Works closely with internal stakeholders in Medcare Medical Centres such as CNO, Nursing officers/managers, L&D Dept, Bio-medical engineers, human resource , Clinicians, IT etc. in matters related to coordinating unit- based service programs and informing department wide education program for nurses, planning, arranging, coordinating various internal and external trainings, reporting daily/weekly progress etc.
Key responsibilities:
1. Training and Education:
Facilitate HR & Nursing Induction, AHA Training's, OSCE/OSPE, DHA Coaching and all necessary trainings for medical centers.
Supervise clinical activities of nurses for all medical centers.
Consistently operate the education department program within the budget guidelines.
Plan and provide the Chief Nursing Officer with the schedule and complete record & report
Plan, schedule, and post monthly calendar of education programs in a timely manner
Maintain current education records of classes conducted, attendance and clinical performance and evaluation of each nursing staff.
Participate in the employee evaluation process by providing attendance and evaluation records and observation of performance for Medical Centre Nursing team.
Acting as both a formal and informal consultant, assisting with the integration of new learning into nursing practice and serving as a resource by assisting nurses in identifying problems, identifying available internal and external educational resources, and selecting educational options
Consider factors related to safety, effectiveness, and cost in planning, delivering, and managing nursing professional development activities.
Complete clinical competencies through classroom and clinical training and observation.
Maintains clinical competence in his/her area of specialty.
Performs any job/ task as and when assigned by the seniors.
2. Administration:
Accountable for orientation program and the training activities and to maintain accurate records on the above-mentioned activities.
To facilitate competency skills as well as to monitor the effectiveness of the training and their performance periodically through evaluations.
Responsible for maintaining records for Vaccination & titer status liaising infection control team across the group.
Provision of Uniforms liaising with the concerned department.
Adheres to internal controls and reporting structure.
Responsible for end to end training and development different nursing programs.
3. Fiscal Management:
Plans, monitors and assumes accountability for the budget of the nurse's development of all medical centres.
Establishes inventory standards for medications, supplies and equipment.
Enquire a thorough understanding of the current financial budget and support in achieving financial goals.
4.Quality Assurance and Improvement:
Participate in the Quality Improvement Program, and maintain good quality of training in all units.
Assisting/participating in developing nursing policies, protocols, standard operating procedures and ensure training of nurses on those guidelines as per UAE policies & protocols.
Attends organizational and departmental meetings pertaining to contribute Quality improvement for the department thereby to the organization.
Conducts theory & skill tests through OSCE/OSPE
Counsels the nurses if required and guides them in quality improvement activities related to identified quality monitors.
ABOUT THE TEAM
Medcare Hospitals and Medical Centres (Medcare), the premium healthcare division of Aster DM Healthcare, is one of the pioneering healthcare providers in the region.
With a focus on delivering a patient-centric journey as well as encouraging clinical excellence and state-of-the-art care, Medcare operates three multi-specialty hospitals including Medcare Hospital Safa Park Dubai, Medcare Hospital Sharjah and Medcare Women and Children Hospital in Dubai and one specialty hospital Medcare Orthopaedics & Spine Hospital. In addition, it has three specialty centres and 12 multi-specialty centres in key locations across Dubai and Sharjah.
With a team of 350+ qualified healthcare professionals, Medcare promotes and supports the highest standards in preventive, curative and rehabilitative healthcare.