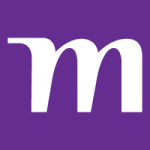 Parsons International
Job Description :
Job Description:
Parsons is looking for an amazingly talented Admin Assistant to join our team! In this role you will get to performs a variety of routine and non-routine administrative, clerical, data collection, and report writing tasks specific to the group assigned..
What You'll Be Doing:
Gathers statistics and general data reviews and combines this information into established reports for use within and outside the unit. May develop new reports or revise existing reports, as directed. Such reports may be in spreadsheet or graphical formats, or narrative-style word processing. May be responsible for verifying data gathered, such as matching supplier invoices against file copies. Distributes reports as directed by immediate supervisor.
Reviews time reports to verify accuracy of hours worked and Job#/WBS charges. Follows up to ensure timely processing of corrections.
Maintains employee directory and related data pertaining to employees assigned to the unit, including company resumes. Tracks paid-time-off hours charged and maintains schedule of future hours to be taken.
Originates correspondence and reports not requiring the personal attention of immediate supervisor. Answers telephone, taking and relaying messages. Receives, sorts, and distributes mail.
May establish and maintain records of equipment, including a log of equipment service dates. May initiate requests for service.
What Required Skills You'll Bring:
Diploma (or equivalent) and typically 5+ years of relevant work experience.
Minimum Clearance Required to Start:Not Applicable/NoneParsons is an equal opportunity employer committed to diversity in the workplace. Minority/Female/Disabled/Protected Veteran.