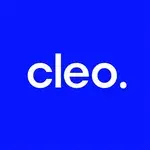 Overview
We help founders and employees optimize their equity.
Pulley's mission is to make it easier for anyone to start a company. We believe that more startups should exist and that founder-led companies are more successful in the long term. With Pulley's cap table management tools, companies can better understand and optimize their equity for the long term. Starting a company is hard enough. Managing equity shouldn't be.
We're a high-performing team looking for passionate, execution-focused, self-starters to help us build equity management tools for founders. Pulley is growing quickly with over 1600 customers including unicorns like Clubhouse, Birdies, Coda, and Fast – all within our first year of product launch. Our trajectory is fueled by top investors like Stripe, General Catalyst, Caffeinated Capital, 8vc, Elad Gil, among other great angels.
Review
Very Good WorkLife Balance. Lesser layoffs or can say negligible. Good courses available on portal and classroom trainings/Internal Certifications. Even though trainings are internal and online. The content is very good. Also it is mandatory to attend minimum number of trainings. Can't comment on appraisal and promotions yet.